Your organization's story is dynamic and complete
You know what your fund development goals are
Your relationships are solid
In short, you've done your homework.  Now it's time – Let's Do The Ask!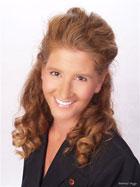 Join Kim Rhinehelder, CFRE, Vice President, Philanthropy at the Eskaton Foundation and learn how to take all that work and use it to ask potential donors for their support.
Making "The Ask" can be daunting, but this workshop will assist you with tools and hands-on-practice.  You will actually work on
"getting the words out of your mouth" and come away with more comfort and increased confidence in your success of asking for financial support for your organization.
Kim brings many years of experience having served as Chief Development Officer for Mercy San Juan, and Co-Executive Director as well as Development and Public Relations Officer for Sierra Adoption Services. During her tenure at Sierra Adoption Services, she built a fundraising department which now raises over $2 million annually.
Kim is also past president of the Association of Fundraising professional and one of only 100 certified national presenters.
Presenter: Kim Rhinehelder
Thursday, June, 13th, 2013, 8:30am – 12:30pm