The Center for Nonprofit Leadership is proud to produce Western Nevada County's annual #GivingTuesday Nonprofit Wish List.
#GivingTuesday 2016 is November 29th

We are proud to announce the Nevada County Board of Supervisors bestowed a proclamtion for #GivingTuesday, 2016 on November 15th!
Keep an eye out for columns, editorials and a #GivingTuesday 1/4 page ad in The Union Newspaper.
Organizations appear by sector in the listing. To make a donation, please use the information at the end of each Wish List.

The Center for Nonprofit Leadership
The Center for Nonprofit Leadership is a resource center for nonprofit organizations and individuals in Western Nevada County providing hands-on seminars and workshops, peer learning and networking events and on-site coaching and mentoring for its members. CNL is committed to helping nonprofits become effective and well-managed organizations. Donations to CNL benefit our over 60 member organizations.
$50 will provide printed materials for one workshop
$100 will provide catering for one workshop
$500 will fund two peer-learning/networking events
 cnlsierra.org \ PO Box 1227, Nevada City, CA 95959 \ 530.265.5600
Animal Assistance Organizations

AnimalSave
AnimalSave transforms the lives of cats and dogs by providing humane education, affordable spay and neuter services and by finding loving homes.  We envision a time when all animals are valued and treated with kindness and compassion.
$50 provides care for a foster animal that is waiting for a forever home by supporting AnimalSave's Foster/Adoption Program
$75 spays or neuters a dog or cat reducing the number of homeless animals in our community by supporting AnimalSave's Low-Cost Spay/Neuter Clinic
animalsave.org\ PO Box 817, Grass Valley CA 95945 \ 530.271.7071 x 202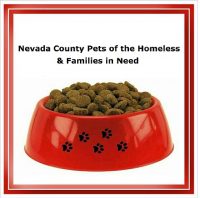 Nevada County Pets of the Homeless
To keep pets belonging to people in Nevada County fed, warm and healthy.
$50 will feed on pet for 2 months
$100 will cover flea and tick medication for many pets living outside for 10 months
$250 will provide five pets of the homeless veterinary care.  $50 covers the exam fee and our vet, For The Love of Pets picks up the rest
$500 will cover rent and utilities for a month.
The below items are always in need:
Pet food – cat and dog – canned and dry
Collars and leashes
Flea meds
Pet coats
Pet beds
Toys
Treats
Donated food and supplies accepted at: 122 Race St., Grass Valley; Holiday Market, 11324 Pleasant Valley Rd., Penn Valley; or What's Up? Coffee, 1110 E. Main St., Grass Valley.
nevadacountypetsofthehomeless.com \ 122 Race Street, Grass Valley, CA 95945 \ 530.802.3666 \ NevadaCountyPetsOfTheHomeless@gmail.com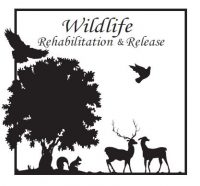 Wildlife Rehabilitation & Release
Starving Hawks – Orphaned Baby Rabbits – Songbirds with an Injured Wing – or Bats Unable to Fly.  Wildlife Rehabilitation and Release (WR&R) treats over 1,200 injured or orphaned wild animals and birds each year and releases them back into the wild.  As an all-volunteer, non-profit organization, WR&R seeks donations for food, medication, vet bills and caging for critters in need.
$25 will purchase mealworms to feed a nest of orphaned young Robins for a month
$50 will  provide food for a Great Horned Owl for a month
$100 will provide the food for a young injured Fox for a month
$250 will purchase the supplies needed to build a Squirrel release cage
$500 will purchase a new flight cage so that injured Songbirds can test their wings before release or keep a young Raccoon securely enclosed.
cawildlife911.org  \ PO Box 868, Penn Valley, CA 95946  \ 530.432.5522
Arts and Culture Organizations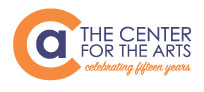 The Center for the Arts
The Center for the Arts is a cultural and educational organization that promotes and presents the literary, visual & performing arts for the enrichment of our community.
$100 will cover a day of entertainment for a family at Family Fun Day
$250 will send one child to summer camp for a week
$500 will bring 60 students (two local classrooms) to The Center for touring arts education programs
$750 will provide 30, $25 vouchers for local social service organizations to distribute to constituents
$1000 will help launch a Speaker Series at The Center
thecenterforthearts.org \ 314 W. Main Street, Grass Valley, CA 95945 \ 530.274.8384

Community Asian Theatre of the Sierra (CATS)
The mission of the Community Asian Theatre of the Sierra (CATS) is to promote diversity in the arts through Asian-themed theatre, events, and workshops, serving Nevada County and the greater Sacramento Region since 1994
$100 and above would support the Spring production of The White Snake, directed by Carolyn Howarth at the Nevada Theater from April 13 to May 6, 2017.
catsweb.org \ PO Box 1266, Grass Valley, CA 95945 \ 530.265.2990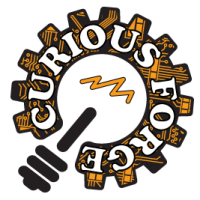 Curious Forge provides access to traditional and advanced tools, a large space and a variety of skill sets in a collaborative and innovative environment that enables the members to create what matters to them.
$35   for Google chromecast to stream tutorials and instructional videos for members
$200 will provide shelving for our office
$200 will purchase Wellness mats for our metal, wood and ceramic programs
$215 provides a scholarship for 3 months of membership for one person
All gifts are used to maintain equipment or attain more
www.thecuriousforge.org\ 12400 Loma Rica Drive, Grass Valley,  95949/530.210.6040 or 530.277.3319 \ spark@thecuriousforge.org

 Famous Marching Presidents of Nevada City
"We the people, in order to honor and celebrate the Constitution of the United States, form a near-perfect Marching Unit, establish Community Service, insure domestic Knowledge of the Presidents, provide for the Common Amusement, promote the general Respect, and secure the Blessings and Awards of Constitution Day Parade Judges to ourselves and our Posterity, do ordain and establish the Famous Marching Presidents of Nevada City, California."
The authors of the Nineteenth Amendment to our United States Constitution, Women's Right to Vote are Ellen and Aaron Sargent; they wrote the words and lived in Nevada City and the Famous Marching Presidents are preparing to erect a monument in their honor.  All donations will go towards that effort.
marchingpresidents.org \ PO Box 729, Nevada City, CA 95959 \ 530.477.3359

InConcert Sierra
InConcert Sierra presents exceptional classical and choral performances that inspire and enhance our cultural life. We offer a warm, inclusive community for enjoying music and we provide educational opportunities for youth and adults.
For our youth educational program:
$50 – will help provide free tickets to our chamber concerts to at least four young adults
$100 – will provide docent curriculum packages to five classrooms for our free concerts to 3rd-grade students countywide
$500 – will provide a grant for a young adult to help with music lessons, summer camp registration, or a new instrument
inconcertsierra.org \ PO Box 205, Nevada City, CA  95959 \ 530.273.3990

KVMR Community Radio
KVMR Community Radio entertains, informs and challenges its listeners with a diverse mix of music, news, opinion and information. The station seeks to improve its listeners' lives with timely, relevant and engaging programming. KVMR gives voice to the community and celebrates the music of the world.
$50 provides the station with enough propane for KVMR to operate for 3 days during power outages and emergencies, keeping the community informed
$100 provides a day of electricity to broadcast KVMR programming
$500 will purchase a microphone, headphones and/or other audio equipment for KVMR's new online stream to be launched in 2017
kvmr.org \ 120 Bridge Street, Nevada City, CA 95959 \ 530.265.9073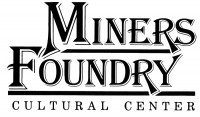 Miners Foundry Cultural Center
Our mission is to preserve, enhance and utilize the historic Miners Foundry for cultural, educational and social activities in Nevada County.  We present and host multiple cultural, educational and social programs at the Foundry every.  This year we are seeking support for the programs below.  All are offered free or at a discount.
$50 will support one girl to attend Soundgirls.org sound tech camp in June 2017
$75 will support free master class attendance at the Nevada City Dance Festival in March 2017
$100 will support the Seven Hills Medieval Festival cultural immersion program in March 2017
$125 will support the nearly week-long Nevada Union Art exhibit in April 2017
minersfoundry.org \ 325 Spring Street, Nevada City, CA 95959 \ 530.265.5040
Mu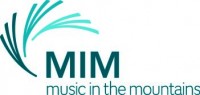 sic in the Mountains
Music in the Mountains inspires and connects people of all ages through extraordinary classical music performances, community engagement, and music education. Support from individuals keeps classical music alive and thriving in the Sierra Foothills region.
$50 brings five minutes of music into one K-5 classroom for 5 days a week for a year
$100 teaches 10 children to play recorder and then play with an orchestra
$500 brings a world-class musician into our community every summer to play with our SummerFest orchestra
musicinthemountains.org \  PO Box 1451, Nevada City, CA 95959 \ 530.265.6173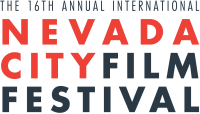 nevadacityfilmfestival.com \ 110 Union Street, Nevada City, CA 95959 \ 530.362.8601 \ info@nevadacityfilmfestival.com
The NCFF and it's non-profit the Magic Lantern Corporation are a community service organization located in Nevada City, California. We serve Nevada County and the nearby regions by providing art, entertainment, information and culture through the medium of film and video.
$50 – offsets the submission fees for 5 local filmmakers
$75 – offsets the ticket prices for local students to attend the Nevada City Film Festival
$100 – 25 donations of $125 covers the cost of projector rentals for the Nevada City Film Festival 2017
$125 –  2 donations of $125 offsets the cost of travel for a visiting filmmaker to Nevada City for the 2017 Nevada City Film Festival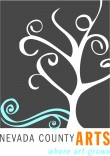 Nevada County Arts
Nevada County Arts is the State/Local Partner with the California Arts Council and the designated representative for the Arts in Nevada County. We promote and sustain the visual, literary, and performing arts of Nevada County to advance the cultural, social, and economic life of our community.
$50 will help fund music at special events
$100 will support a student field-trip
$500 will fund an artist scholarship towards professional development
Any amount can help to build a scholarship fund for local students to attend the California State Summer School for the Arts.
nevadacountyarts.org \ 128 East Main Street, Grass Valley, CA 95945 \ 530.718.0727 \ director@nevadacountyarts.org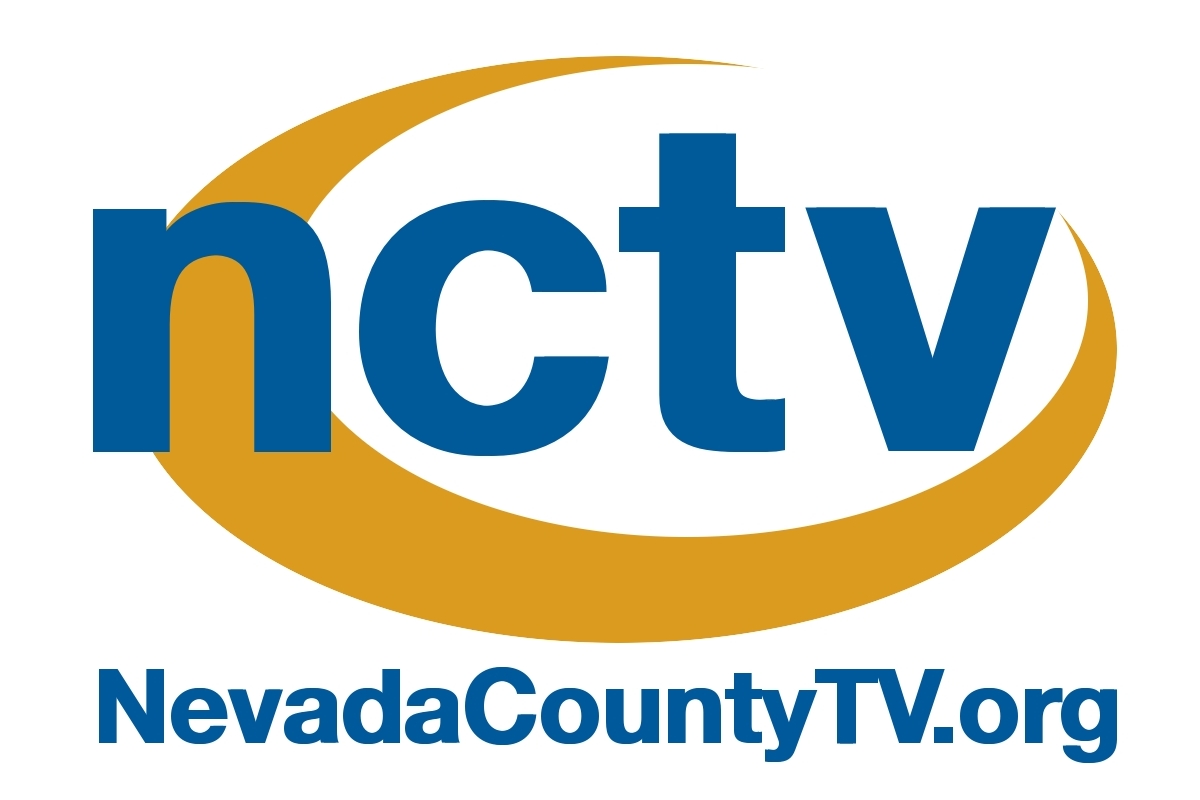 Nevada County Television (NCTV)
Nevada County Television (NCTV) is our local noncommercial, public access television station. NCTV has three channels: public, education and government that air on Comcast and Suddenlink. This year, NCTV launched its live web broadcasting services so local audiences, in addition to cable subscribers, can watch real-time events on their computer, laptop, and mobile devices.
$20 will provide a scholarship for a student to become a member of NCTV to check out equipment and to use the studio and editing software
$75 will provide a scholarship for a student to take one of NCTV's training classes in film production or broadcasting software
$100 will help subsidize an instructor for NCTV's training classes
$200 will help subsidize a crew to broadcast a live local event
The donation of time, skills or expertise would help mentor our student interns in video production and editing.
nevadacountytv.org \ 134 East Main Street, Grass Valley, CA 95945 \ 530.272.8862


Nevada County Historical Society
The Nevada County Historical Society is a nonprofit, cultural and educational organization that collects, preserves, interprets and disseminates knowledge about the history of Nevada County and the surrounding mining area known as the Northern Mines. The Society operates three museums and a historical library. This past year, we dedicated the new location of the Searls Historical Library, as located within our History Center.
$50 will purchase a drought-tolerant, native-species plant for our History Center building's front landscaping
$100 will enable us to frame and hang a large historical photograph in the new Searls Historical Library
$500 will install new lighting for our 40′ flag pole and allow us to permanently fly the American flag in front of History Center building
nevadacountyhistory.org \ 161 Nevada City Highway, Nevada City, CA 95959 \ 530.264.7569 \ info@nevadacountyhistory.org

North Columbia Schoolhouse Cultural Center
The mission of the North Columbia Schoolhouse Cultural Center is to inspire and educate our community by providing a venue for gatherings, performance, art and education that enriches and sustains our rural character and traditions.
$20 will pay for 1% of a tapestry for the Ridge Tapestry Project
$100 will help maintain the building and grounds for a week
$150 will send one child to Summer Art Camp
$1000 will help us guarantee a special performer(s) to present their talents to our community
You can also become a member
northcolumbiaschoolhouse.org \ 17894 Tyler Foote Rd, Nevada City, CA 95959 \ 530.265.2826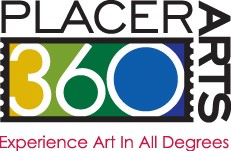 PlacerArts
PlacerArts is a catalyst for the arts and humanities throughout Placer County and is the only Placer County nonprofit arts organization serving residents, visitors, artists, arts organizations and partner agencies with programs, advocacy, resources, collaborations and support.
$50 will provide a sponsorship for one of PlacerArts ARTspace classes allowing a child to attend at no cost
$100 will fund 50% of black and white printing of one ArtWalk brochure
$500 underwrites approximately one-half of artist fees for Summer Concert Series
placerarts.org  \ 808 Lincoln Way, Auburn, CA  95603 \ 530.885.5670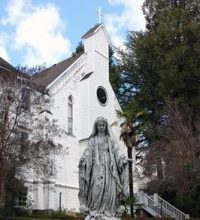 Saint Joseph's Cultural Center
The mission of the Saint Joseph's Cultural Center is two-fold – first to preserve and maintain the structural integrity of the historical landmark that was built by the Sisters of Mercy in the 1860's (this encompasses the Orphanage building, St. Joseph's Chapel and the historic rose garden). And second, to provide space/access that promotes arts and education in our community.
$50 will help with maintaining the beauty of the Rose Garden
$100 will offset the cost of restoring one historic window
$500 will help SJCC restore the garden fountain damaged by vandals
$1000 would help with electrical upgrades to the lighting system in the Chapel Hall as well as throughout the complex
saintjosephsculturalcenter.org \ 410 S. Church Street, Grass Valley, CA 95945 \ 530.272.4725 \ saintjosephsculturalcenter@gmail.com
Community Support Organizations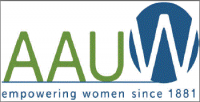 American Association of University Women (Nevada County Branch)
AAUW advances equity for women and girls through advocacy, education, philanthropy, and research. Since 1881, AAUW has been the nation's leading voice promoting education and equity.
$50 will send an 8th grade girl to Tech Trek, the week- long STEM summer camp at UC Davis
$75 will support the new "we=mc2" STEM club at Nevada Union High School
$100 will support our Legal Advocacy Fund which works to challenge sex discrimination in higher education and the workplace
$125 will support our scholarships for local high school students
nevadacounty-ca.aauw.net \ P.O. Box 326, Grass Valley, CA 95945 \ 530.470.9392
www.frankgallino130.org \ 255 S Auburn St, Grass Valley, CA 95945 \ 530.272.2160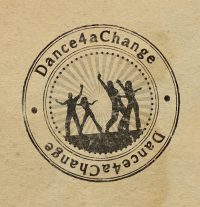 Our vision is to raise funds for local and global issues by collectively mobilizing people in a shared expression of dance, providing a medium through which participants can discover increased health and wellness, build community connections, and be philanthropic in their activities.

Grass Valley Chamber of Commerce
To serve our members by facilitating business development, promoting tourism and visitor direction and presenting information that supports responsible business growth in our community.
grassvalleychamber.com  \ 128 E Main St, Grass Valley, CA 95945 \ 530.273.4667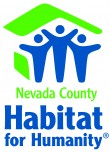 Habitat for Humanity, Nevada County
Our mission is building affordable homes in partnership with local families. We are the only local organization providing affordable housing through homeownership.  We bring people together to build homes, communities, and hope for low income, working families living in unsafe, overcrowded, unsustainable, and/or unhealthy living situations.
$25 will purchase nails and hardware
$50 will purchase a bathroom faucet
$100 will purchase an interior door
$250 will purchase a front door
$500 will purchase two windows
$1000 will purchase a child's bedroom
$5000 will purchase a permanent roof overhead
nchabitat.org \ PO Box 2997, Grass Valley, CA 95945 \ 530.274.1951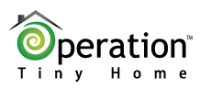 Operation Tiny Home
Operation Tiny Home assists people struggling with severe housing instability to maintain a life of dignity through sustainable tiny housing solutions and empowerment training.
Operation Tiny Home is building a better future for veterans through Tiny Home Building Workshops. Our workshops are taught by industry leaders, free for veterans, and provide comprehensive carpentry skills training, while building a tiny home for a veteran in need.
$25 will purchase three boxes of nails and putty
$35 will purchase an interior door
$50 will purchase a utility window
$200 will purchase a front door
$2000 will purchase a full feature kitchenette
operationtinyhome.org \ 111 Bank Street #808, Grass Valley, California 95945 \ 650.282.3588 \ info@operationtinyhome.org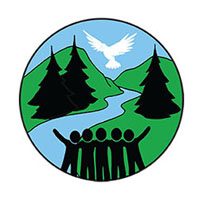 The Peace and Justice Center of Nevada County
We envision a world of justice, peace, equality and freedom. This vision includes community where differences are respected, conflicts are addressed peacefully, and supportive structures are developed.  Where people are empowered and live in harmony with the earth, nurtured by diverse traditions that foster compassion and reconciliation.
ncpeace.org \ 2036 Nevada City Hwy. #605, Grass Valley, CA 95945 \ ncpeace@sbcglobal.net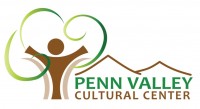 Penn Valley Community Foundation
The mission of the Penn Valley Community Foundation is to build and operate a Cultural Center in Penn Valley which will serve as a gathering place for the community, a meeting place for the many nonprofit organizations in the area, and a venue for cultural, educational, recreational and leisure activities for all ages and residents.
We are pleased to offer an exciting opportunity to help build the Cultural Center – you can sponsor one or more chairs in the performing arts hall – a plaque will be on each chair you sponsor with your name or you may consider honoring a friend or donating in memory of a loved one.
$1000 for one chair; $1600 for two; $750 each for three or more chairs
pennvalleycf.org \ PO Box 186, Penn Valley, CA 95946 \ 530.432.3527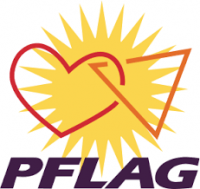 We support, accept and celebrate our gay, lesbian, bisexual and transgendered children, family members, and friends.
pflagnevco.com  \ PO Box 3236, Grass Valley, CA 95945 \ 530.274.1423 \
Pflag.Nevco@yahoo.com
RSVP & Volunteer Nevada County
volunteernevadacounty.org \ 471 Sutton Way #210, Grass Valley, CA 95945 \ 530.271.0255
Sierra Commons
Sierra Commons gives people the opportunity to stay motivated, connected, and focused while having the social support of a kind, collaborative environment.
sierracommons.org \ 792 Searls Ave, Nevada City, CA 95959 \ 530.265.8443

Sierra Harvest
Sierra Harvest is a nonprofit organization dedicated to educating, inspiring, and connecting Western Nevada County's families to fresh, local, seasonal foods.  We accomplish this by offering farm to school programming, supporting farm fresh school meals, mentoring aspiring farmers and gardeners, celebrating our local food community and advocating for just, sustainable food systems.
$50 buys veggie starts for a low-income family to grow (and eat!) for a full season
$100 sends a chef or farmer to a local school to inspire kids to eat fresh, local food
$500 sponsors an entire classroom for one year in our farm to school program
sierraharvest.org \ 313 Railroad Avenue, Suite 201, Nevada City, CA 95959 \ 530.265.2343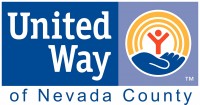 United Way of Nevada County
United Way of Nevada County strives to improve lives by mobilizing the caring power of our community.
$50 will pay for much need easels for Campaign presentations
$125 will pay for a canopy for use at annual events
$500 will pay for an upgraded, modern phone system
Priceless:  Volunteers!
uwnc.org \ P.O. Box 2733  Grass Valley, CA 95945 \ 530.274.8111
Environmental Organizations
Bear Yuba Land Trust
Bear Yuba Land Trust exists to create a balance between nature and the needs of the people who make a life and a livelihood here. This is our home. Our mission is to enrich the deep community connection with our land – today, tomorrow and forever.  Save Land with a Gift to Bear Yuba Land Trust
$50 assists native plant propagation
$100 helps purchase wildlife cameras to track animals on Land Trust preserves
$500 supports riparian restoration at Garden Bar Preserve
bylt.org \ 12183 Auburn Road, Grass Valley, CA 95949 \ 530.272.5994

Biodynamic Association of Northern California
The Biodynamic Association of Northern California seeks to inspire social, environmental and spiritual renewal through the cultivation of the art and science of biodynamic agriculture.
bdanc.org \ P.O. Box 1702, Nevada City, CA 95959
Forest Trails Alliance
Engaging Trails for a healthy and vital community
foresttrailsalliance.org  \ PO Box 1102, Nevada City, CA 95959 \ 530.274.2388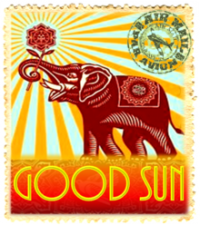 Good Sun Solar
Nevada County's only solar NGO. Trained in many, various technical and environmental fields they apply their experience and education to help others less fortunate.
goodsunsolar.org \ 19646 Sivers Lane, Grass Valley, CA 95945 \ 530.559.5023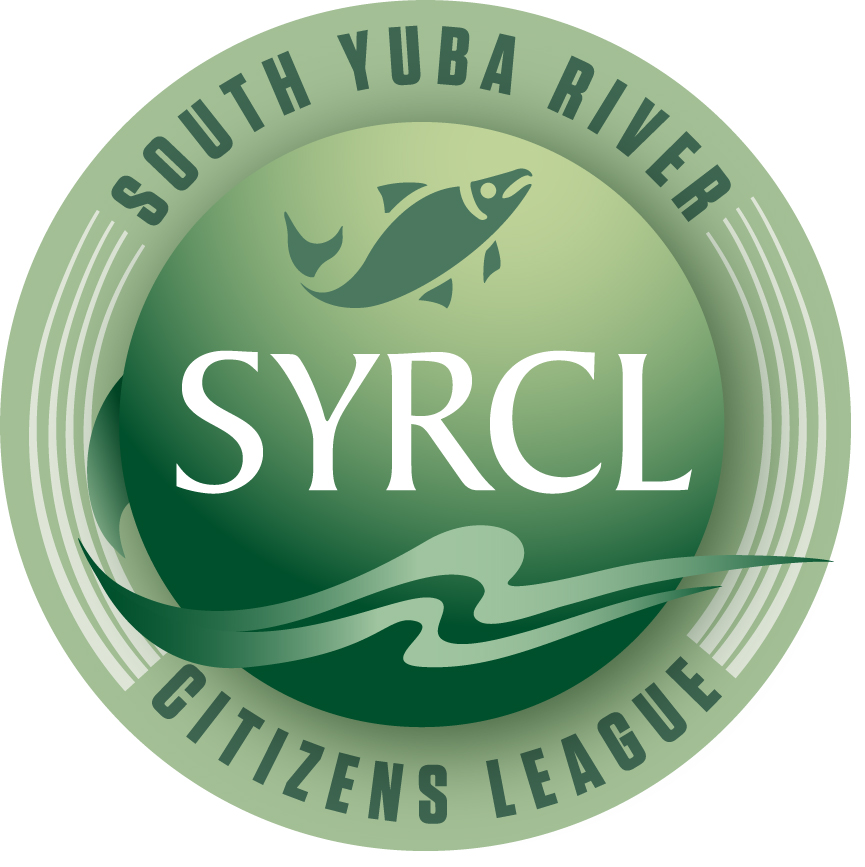 South Yuba River Citizens League (SYRCL)
SYRCL (pronounced "circle") is the leading voice for the protection and restoration of the Yuba River and the Greater Yuba Watershed.  We are recognized as the leading advocates for restoring the Yuba's creeks and rivers, and have developed into a vibrant community organization with over 3,500 members and volunteers based in Nevada City, CA.
$50 sends one child on a salmon tour of the lower Yuba
$100 brings the "Great Water Mystery" Water Conservation Assembly to 25 local schoolchildren
500 brings one filmmaker to the Wild & Scenic Film Festival
 yubariver.org \ 313 Railroad Ave, #101, Nevada City, CA 95959 \ 530.265.5961

Wolf Creek Community Alliance
Our vision: A free-flowing clean creek and healthy watershed, with viable fish populations and public access.
Formed in 2003, Wolf Creek Community Alliance  has been actively raising awareness of Wolf Creek as a precious resource for the community of Grass Valley and Nevada County ever since. We have a number of ongoing volunteer projects, including "citizen-based" monthly water quality monitoring, and regularly scheduled stewardship & clean-up days.
$50 will pay for the supplies to monitor 20 sites for one month
$100 will pay for the replacement of a broken pH meter
$500 will pay to host a public meeting on the Wolf Creek watershed issue of your choice
WolfCreekAlliance.org \ PO Box 477, Grass Valley, CA 95945 \ 530.272.2347

Yuba Watershed Institute
The Yuba Watershed Institute is a group of citizens who are concerned with the sustainable use of natural resources and the protection of long-term biological diversity within the Yuba River watershed.  The study, maintenance, use and preservation of the watershed is undertaken in partnership with public land management agencies, professional associations, private landowners, other nonprofit organizations, and community organizations.  The Institute also serves as an educational resource, providing an ongoing series of talks, seminars, publications and walks on all aspects of the watershed.
$25 will purchase Lithium batteries for our wildlife counting field cameras
$50 will provide a mailing for membership outreach
$100 will purchase an honorarium for a visiting scientist's lecture
$500 will purchase a replacement wildlife camera for the one that was stolen
yubawatershedinstitute.org \ PO Box 2198, Nevada City, CA 95959 \ 530.264.8897
Health Service Organizations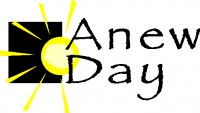 Anew Day
Anew Day is a faith-based organization that provides healing and hope through lay and professional counseling for those who are hurting. Partnering with our clients, we meet them where they are and equip them with the tools and skills to confidently face today's struggles as well as tomorrow's challenges.
$20 will provide a week of supplies for the participants of our Healing Through Art group therapy classes
$200 will provide scholarship for four community members to attend a Counseling Skills Workshop
$2000 will fund a month of necessary literature, supplies and professional services to individuals and families seeking material and emotional support
anew-day.com \117 New Mohawk Road, Ste. A, Nevada City, CA 95959 \ 530.470.9111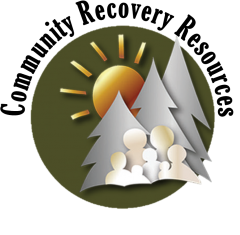 Community Recovery Resources
The mission of Community Recovery Resources is to support the communities we serve with a full spectrum of wellness-focused programs to reduce the social, health and economic impact on families and children from all types of substance abuse and behavioral health issues.
$50 will provide one full week of nutritious snacks for children participating in comprehensive Child Development services while their parent(s) undergo treatment
$100 will support a counselor-led crisis intervention for a family experiencing the trauma of substance abuse related concerns
$500 will provide an 8-week intervention course for a teen to receive recovery services while remaining in school
corr.us \ 180 Sierra College Drive, Grass Valley, CA 95945, c/o Giving Tuesday \ 530.273.9541 ext. 226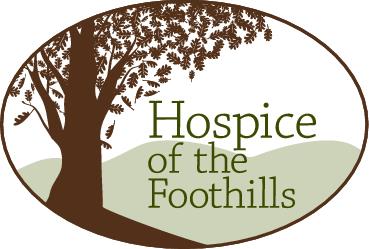 Hospice of the Foothills
Our mission is to affirm life and promote dignity at the end-of-life by providing professional, comprehensive and compassionate care to our patients, their loved ones and our community.  Hospice of the Foothills patients and families are NEVER billed for the services we provide.
$25 provides a patient with medical equipment for 5 days
$50 provides a patient with prescription medications for a week
$100 provides a patient with home visits by a Certified Hospice Aide for a week
$500 provides 13 months of grief support for a spouse/family member
$1500 covers the cost of admitting a new patient onto hospice service
HospiceftheFoothills.org \ 11270 Rough & Ready Hwy, Grass Valley, CA  95945 \ 530.272.5739

Mountain Steam Meditation
Mountain Steam Meditation's mission and purpose is to offer the heart and depth of the Buddha's teachings, to all beings, to ease suffering and to awaken to compassion and joy.
Donations support the Buddhist teachings and practice of Insight Meditation (Vipassana) at the Nevada City Insight Center. Mountain Stream has served as a resource for Buddhism in the Sierra foothills of Northern California for the past twenty–seven years.
Mtstream.org \ Nevada City Insight Center – 710 Zion Street, Nevada City, CA 95959 \ 530.265.6111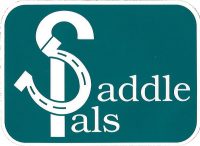 Saddle Pals
The mission of Saddle Pals , a Professional Association of Therapeutic Horsemanship, Intl. accredited center and division of United Cerebral Palsy of Sacramento and Northern California, is to provide equine-assisted activities in a safe,  goal-oriented, professional environment for individuals with developmental  or acquired disabilities resulting in growth, independence and improved quality of life.
$50 provides 2 bales of feed hay for the horses.  Anyone who has been around therapy horses knows what incredible animals they are
$100 will cover a partial scholarship for a low-income student
$500.00 Provides tuition for one Veteran to attend our Heroes Astride 9 week Session. Saddle Pals does not charge our veterans for participation in the Heroes Astride program
We are always in need of therapy tools to augment our program and keep it cutting edge in the industry.
ucpsacto.org \ PO Box 1464,Grass Valley, CA 95945 \ 530.273.5786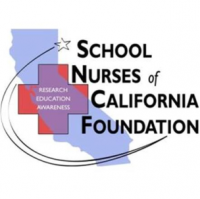 School Nurses of California Foundation
Our mission is to promote and advance education, training, technology, and research in school nursing practice, and assist in the development and improvement of school health programs for California students.
snocf.org  \  1225 8th  St,, Suite 342, Sacramento, CA 95814 \  916.448.5752  \Info@snocf.org
Sierr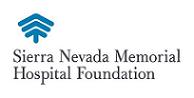 a Nevada Memorial Hospital Foundation
Our mission is to nurture the spirit of generosity and volunteerism in the community. We focus our philanthropic efforts on fostering quality healthcare of the highest standards for Sierra Nevada Memorial Hospital.
$25 will buy eight comfort cuisine meals for cancer patients
$50 will buy 25 books for the Read Me A Story Program
$100 to join the "1,000 at $100" movement for Alzheimer's crisis management
$250 will help a woman in need get a mammogram
$500 combined with 11 other gifts will buy a ventilator for emergency services
supportsierranevada.org \ PO BOX 1810, Grass Valley, CA  95945 \ 530.477.9700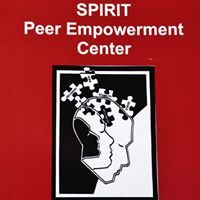 Spirit Peer Empowerment Center
To provide effective and profound change in the delivery of mental health services. We empower each other through peer acceptance, respect, tolerance and hope. To provide a safe and confidential place to begin to heal and embark on your journey towards recovery. TOGETHER WE SAVE LIVES!!!!!!
spiritpeerempowermentcenter.org \ 276 Gates Place, Grass Valley, CA 95945 \ 530.274.1431
Human Service Organizations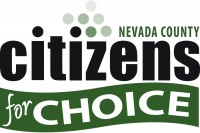 Citizens for Choice, Nevada County
Citizens for Choice believes that everyone deserves reproductive justice—the ability to make educated choices about their reproductive lives, health, and access to the affordable care they need.
$50 provides free condoms distributed at The Clinic! for one month
$100 provides a portion of a month's utilities for The Clinic!
$500 provides a portion of a month's rent for The Clinic!
citizensforchoice.org \ PO Box 3525, Grass Valley, CA 95945 \ 530.274.3331
Domestic Violence and Sexual Assault

Coalition (DVSAC)
The mission of the Domestic Violence and Sexual Assault Coalition (DVSAC) is to offer resources for building healthy relationships and to work with community partners to provide services for healing the effects of interpersonal violence. Our vision is a community unified in peace and justice for the safety and well-being of every individual.
$22 will fund a one hour peer to peer session
$40 will fund one Coach's Kit for Coaching Boys into Men
$56 will fund a one week session of Girls Circle
$70 will fund one day of after-hours crisis line services
$230 will provide one temporary restraining order
dvsac.org \  PO Box 484, Grass Valley, CA  95945 \ 530.272.2046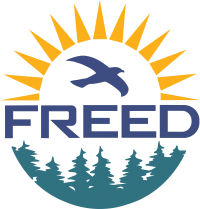 FREED
Our mission is to eliminate barriers to full equality for people with disabilities through programs, which promote independent living, and effect systems change, while honoring dignity and self- determination.
A donation to FREED will help us fund our many programs that impact people with disabilities and seniors in Nevada, Sierra, Yuba, Sutter and Colusa counties.  We appreciate your support.
freed.org \ 2059 Nevada City Highway, Ste. 102, Grass Valley, CA 95945 \ 530.477.3333
Global Family
An international network of individuals and groups who choose to experience themselves as members of one human family and who desire to actualize their life purpose through joining with others in compassionate action for the benefit of all.
globalfamily.net \ 17738 Minnow Wy., Penn Valley, California 95946 \ 530.277.2804

Gold Country Community Services
Our primary goal is ensure critical services such as Meals on Wheels and the Senior Firewood Program, are available to seniors who need this support. Gold Country Community Services also offers a variety of activities, classes and events to promote socialization, health and well-being.  We use the tag line "food – firewood – fun – fitness" to simplify the good deeds that we do.
$100 will feed a homebound senior for a month
$200 will purchase tarps to cover the firewood
$500 will support the cost of providing a home delivered holiday meal
$825 will purchase a 3-way portable freezer to allow for meals service to outlying clients
goldcountryservices.org \ PO Box 968, Grass Valley, CA 95945\ 530.273.4961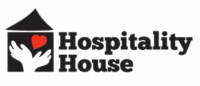 Hospitality House
The mission of Hospitality House is to bring homeless people in Nevada County into a circle of community caring that offers shelter, sustenance, medical care, advocacy, opportunity, dignity, and hope as we assist them in transitioning from homelessness to housing.
$50 will provide peanut butter & jelly sandwiches for 54 people for one day's lunch
$100 will provide milk for a week for 54 people
$395 will help provide one night of shelter for 54 people
hhshelter.org \ Utah's Place, 1262 Sutton Way, Grass Valley, CA 95945 \ 530.271.7144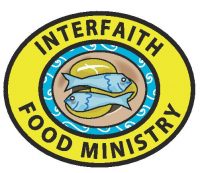 Interfaith Food Ministry
Interfaith Food Ministry works to reduce food insecurity in Western Nevada County. We feed the hungry, helping to sustain good health and human dignity.
$10.00 will purchase a Feed the Need bag from Safeway or a Food for Families bag from Raleys
$20.00 will provide groceries for a full holiday meal for an average family of four
$40.00 will provide both Thanksgiving and Christmas meals for an average family of four
$100.00 will provide 50 lbs of oats feeding 100 clients for 2 weeks
$500.00 will provide beans for 350 clients for 2 weeks
$1,000.00 will provide eggs and nut butter to 1,400 children for a month
interfaithfoodministry.org \ 440 Henderson Street, Grass Valley, CA 95945 \  530.273.8132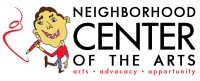 Neighborhood Center of the Arts
Since 1984, our mission has been to provide the opportunity for adults with intellectual disabilities to grow to the best of their ability through the arts and community integration. Our programs promote creativity, independence and dignity.
$45 will purchase one set of 32 brand new oil pastels
$160 covers one month of elevator service fees. Without our elevator, many of our artists couldn't participate in program
$675 can buy 3 months' worth of hand soap, toilet paper, face tissue, disinfectants and other cleaning supplies to keep our program safe and clean for our artists and staff
neighborhoodcenterofthearts.org \ 200 Litton Drive, #212, Grass Valley, CA 95945 \ Amee Medeiros, 530.272.7287

The Nest
The Nest is dedicated  to the cause of supporting birthing families to find the information and resources they need for a healthy, growing family.
thenestnevadacity.com  \ 107 West Main Street, Suite B, Grass Valley, CA 95945 \ 530.NEST.411
One Source – Empowering Caregivers
The mission of One Source – Empowering Caregivers is to improve quality of life for caregivers and care recipients by providing free, high quality, non-medical, in-home respite care and community resource referrals.
$25 will provide one chair for program training
$28 will provide one training manual
$50 will provide finger print/ background check for volunteers
$65 will provide one locking briefcase for volunteer
$100 will help to pay for community outreach and advertising
$400 will provide printer for office
Any amount will help us provide caregivers who are caring for their loved one at home with a Volunteer Care Specialist who is comprehensively trained, thoroughly screened and matched, with a caregivers loved one.
empoweringcaregivers.org\P.O. Box 311, Cedar Ridge, CA 95924\ 530.802.6154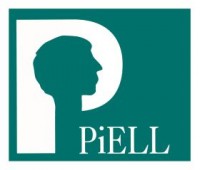 Partners in English Language Learning (PiELL)
We help English language learners become thriving members of our community by offering one-on-one language tutoring, and building bridges that foster cross-cultural respect, understanding, and friendship.
$50 purchases a hand held digital recorder for tutoring use
$100 purchases 3 CD players and 3 cassette tape players for student learning
$500 purchases an Internet ready laptop computer for students to use
Priceless: A quiet location where a tutor and student can study together,
piell.org \ 103 Providence Mind Road, Ste. 104B, Nevada City, 95959 – 578 Sutton Way, PMB #198, Grass Valley, CA, 95945 \ 530.265.2116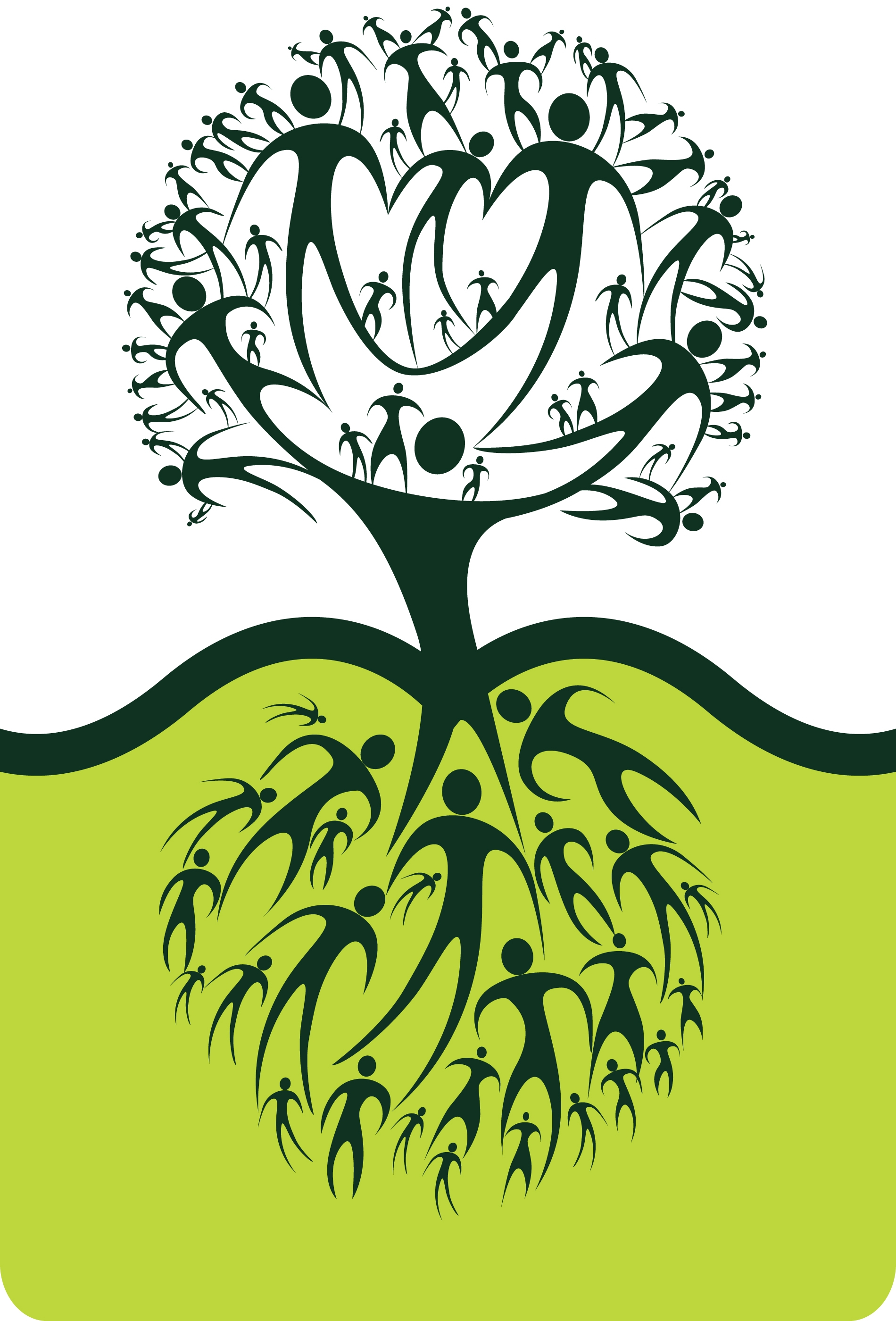 Sierra Roots
The mission of Sierra Roots is to provide access to fertile land, organic farming and food, related education, and healthy housing for our American Veterans, Native Americans and local residents who find themselves homeless. We build community and advocate for the chronically homeless who do not qualify to attend Hospitality House.
$50 will pay for 25 lunches for a week
$120 will buy 10 heavy duty tarps or 2 good tents
$500 would provide 12 warm sleeping bags
Sierraroots.org \ PO Box 2086, Nevada City, CA 95959 \ 530.264.5113

Welcome Home Vets
We provide mental health services, referrals, advocacy and support for veterans and their families along with community education on the effect of Post Traumatic Stress Disorder on the individual, family and community.
$50 provides one session of group psychotherapy to a veteran or family member
$100 provides one individual psychotherapy session for a veteran or family member
$500 provides either 10 group psychotherapy sessions or 5 individual psychotherapy sessions to a veteran or family member
welcomehomevets.org \ PO Box 189, Grass Valley, CA 95945 \GV Vets Building at 255 S. Auburn St. Grass Valley \ 530.272.3300

Women of Worth
Women of Worth is a community benefit nonprofit, offering assistance to victims shattered by domestic violence, sexual assault, human trafficking and families in crisis to increase self-reliance and improve quality of life by helping them rebuild their lives with dignity, hope, and safety.
$50 provides one night of shelter, food and services at Hetty's Haven for a family of three
$90 provides phone service for one month at Hetty's Haven
$400 provides one month of winter heat for 16 women & children at Hetty's Haven
For more ways to support our shelter, visit our thrift store and crisis center.
women-of-worth.org \ 224 Church Street, Nevada City, CA  95959 \ PO Box 213, Cedar Ridge, CA  95924  \ 530-264-7337
Legal Support Organizations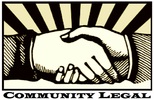 Community Legal
Community Legal provides legal research and drafting, advocacy, and legal problem-solving across a range of practice areas.
communitylegal.net  \  214 Church St., Nevada City, CA 95959 \ 530. 265.3425 \ staff@communitylegal.net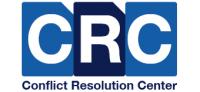 Conflict Resolution Center of Nevada County
To provide professionally trained mediators to help people resolve conflicts or conclude contract negotiations with a mutually acceptable and durable agreement. CRC also promotes the benefits of mediation for the resolution of conflicts and provides training to prospective mediators.
resolveconflicts.org  \ 308 Main Street, Suite 5, Nevada City, CA 95959 \ 530.477.6517 \ CRC@resolveconflicts.org
Youth Service Organizations

Big Brothers Big Sisters of Nevada County
Our mission is to provide children who are facing adversity with a strong, enduring, professionally supported one-to-one relationship with a caring mentor, who can positively impact their social and academic development into adulthood.
$50 will provide a DMV and background screening for one match
$100 will provide supplies for school based mentors
$250 provides support for match activities year round
bigsofnc.org \ PO Box 1362, Grass Valley, CA  95945 \ 530.265.2059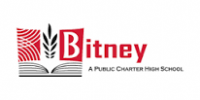 Bitney College Prep High School
… Inspiring students to be ready for life and relevant to the world.

Bitneyprep.net \ 135 Joerschke Dr., Grass Valley, California, USA 95945 \  530.477.1235 \ info@BitneyPrep.net
Child Advocates of Nevada County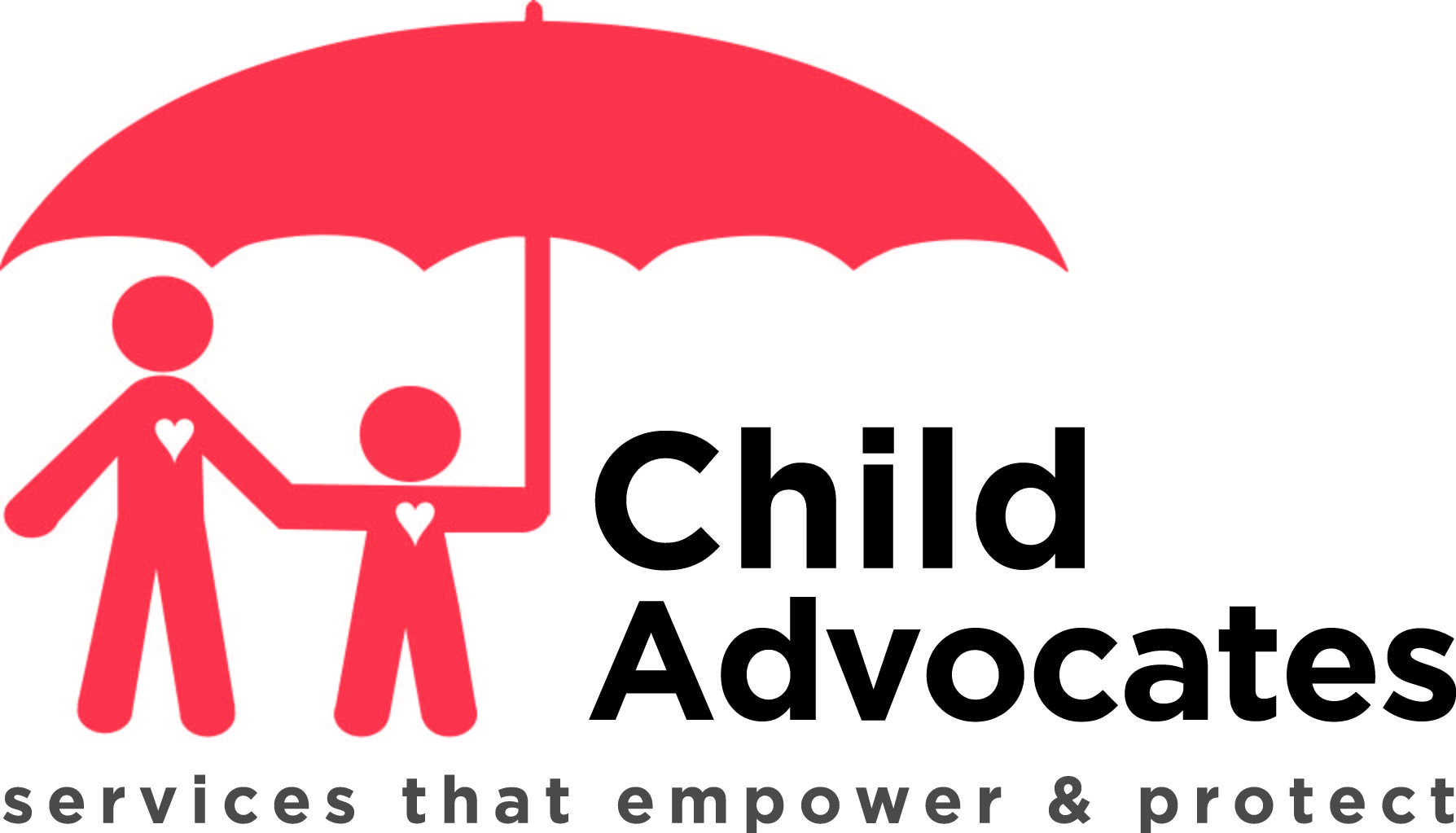 We have four programs that serve the families of our community: CASA, Puppeteers, Welcome Baby and Healthy Babies. Each of which support our vision that children in Nevada County grow up in a safe, nurturing, and healthy environment.
$50 supports children seeing our Puppet Show on personal safety
$100 supports a CASA volunteer for a year
$500 gives two families with babies individual attention, training and support in their home from a trained professional
caofnc.org \ PO Box 1553, Nevada City, CA 95959 \ 530.265.9550 \ info@caofnc.org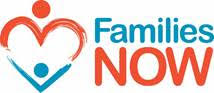 Families NOW
Children stay too long in foster care. They move too often. Far too many age out of foster care alone. Families NOW is a highly-impactful advocacy organization opening  the doors to permanent families for children in foster care by helping child welfare organizations identify and address the barriers that prevent children in foster care from having the permanent families they need and want.
$50 will represent the needs of Nevada County children in the development of state foster care policy
$100 will help formulate legislation to remove barriers to permanency for local children in foster care
$500 will provide technical assistance to local child welfare agencies to identify and address barriers to permanency in their own organizations
FamiliesNOW.org \ 11793 Lower Colfax Road, Grass Valley, CA 95945 \ 530.477.2900
Th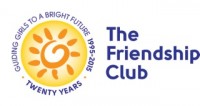 e Friendship Club
Celebrating 20 years, the mission of The Friendship Club is to engage, educate, and empower girls at risk.
$50 will provide basic needs clothing for one girl.
$100 will feed 75 girls a healthy snack each week.
$500 will fund a college field trip, broadening girls' horizons and thoughts about their future. 
friendshipclub.org \ 138 New Mohawk Road, Ste. 275, Nevada City 95959 \ 530.265.4311 (Monthly donors encouraged)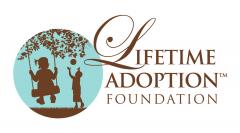 Lifetime Adoption Foundation
Lifetime Adoption Foundation is dedicated to the development of healthy and fulfilling futures for families as well as stability for women and children in crisis.
$50 will provide clothing, toys and healthy snacks to two children in need (and their beloved pets when needed
$100 will provide food, toiletries, clothing and needed supplies (such as diapers, pet food, and cleaning supplies) to a family in crisis
$500 will provide adoption grants for two families wanting to adopt a hard-to-place or medically fragile child
LifetimeFoundation.org \ 400 Idaho Maryland Road, Grass Valley CA 95945 \ 530.271.1756
NEO (New Events & Opportunities)
NEO (New Events & Opportunities) empowers youth to thrive through music, art and recreation.  In March, NEO opened doors to a Youth Center which provides free after school programming for youth in grades 6-12 five days per week.
$50 funds one youth attending the center for 6 months
$100 funds one evening event, such as a dance, for up to 50 youth
$500 funds a school wide motivational assembly
Learn about the Keep the Lights On monthly giving campaign with a goal of covering the operating expenses at the Youth Center – www.ncneo.org.lightson.
ncneo.org/donate \ PO Box 941, Grass Valley, CA 95945 \ 530.470.3869

Sierra Economics & Science Foundation
Sierra Economics and Science Foundation was created to bring reason and clarity to the issues facing Nevada County. One of the critical issues that we have identified is a need to  development more science and math students in our schools.
sesfoundation.org  \ PO Box 2178. Nevada City, CA 95959 \ sesfoundation.steele@gmail.com

Sierra Nevada Children's Services (SNCS)
Enriches the community by supporting quality child care and empowering families to aspire to lifelong success. Children's Community Chest through Sierra Nevada Children's Services reaches out to families in need. We offer the Children's Community Chest – a unique program that meets the needs of children, for which no other community support is available.
$50 will purchase bus passes for a parent to go to work
$100 will provide children with enrichment activities
$200 will prevent utility shut-off for a family
$500 will help save three families from rental evictions
100% of your gift directly benefits a child.
sncs.org  \ 420 Sierra College Drive, Suite 100, Grass Valley, CA 95945 \ 530.272.8866