The Union newspaper is sponsoring a community wide volunteer fair in September 2016.  One element of this "Volapalooza" event is the opportunity for Nonprofit Organizations to recruit new volunteers.
CNL is hosting a volunteer engagement workshop in April to help Nonprofits prepare to best use the "Volapalooza" event.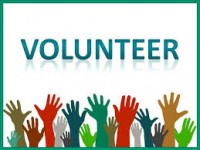 Volunteers can be a critical resource for any nonprofit. In addition to typical hands-on work, successfully engaged volunteers naturally transition into some of your strongest supporters and advocates. For many potential volunteers, the traditional approach to structuring volunteer jobs has limited appeal.  Today's volunteer wants to share his/her skill-set(s) to better serve your organization and further its mission. However, in order ensure success, you may need to re-tool your volunteer program using researched success strategies for volunteer engagement in the current environment.
Carla Lehn, our April 22nd presenter, is a former AmeriCorp VISTA

volunteer with a Master's degree in Community Development.  In addition to working with the United Way, she developed and led a volunteer-based adult literacy program. Join this important workshop and learn how to:
Shift from volunteer "management" to volunteer "engagement"
Reach out to skilled volunteers
Ensure the right "fit" for each volunteer and each volunteer job
Gain staff buy-in for effective use of volunteers
Ensure volunteer program sustainability
Access resources for help
Volunteers, who have a good understanding of the issues inherent in your mission and how you address them, are more likely to promote your cause in the community.  They can even help recruit both financial and human resources for your organization.
Special clinic to follow workshop: "Dear Carla"
An additional, optional one-hour 'clinic' will follow the workshop. We will extend the conversation during lunch to explore specific volunteer issues organizational attendees may be experiencing. Submit your specific questions or sticky scenarios ahead of time and Carla, along with other practitioners, will work through them with the group.  Bring a bag lunch and stay for what is sure to be a lively problem solving conversation.
When: Friday, April 22nd, Workshop from 8:30am – 12pm, 'Dear Carla' from 12pm – 1pm
Suggested Participants: Executive Directors, Volunteer Coordinators, Staff and/or Board Members working with volunteers
Thank You to our Workshop Underwriter