You need to spread the word about your organization, the work it does, and why it's so important. You want to get people behind your cause, raise awareness, engage volunteers, stimulate giving, access donors and even connect with your beneficiaries.
THIS is Marketing, and in today's digital age, marketing can and should include video testimonials.  You may be asking yourself, "but how – we don't have a video camera?"  You don't need one…

Join CNL and learn how to capture compelling video testimonials with your smart phone!
Check out this video by morning news anchor, Ron Jones, who will be facilitating the workshop.  You can also check out HIS video testimonial about the workshop HERE!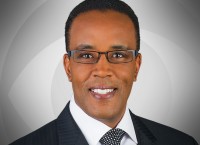 To learn more about facilitator, Ron Jones, check out his full bio HERE
When: Friday, June 17th,  9:00am – 12pm (check-in begins at 8:30am)
Where: Emmanuel Episcopal Church, Buck Hall; 235 S. Church Street, Grass Valley
Suggested Participants: Anyone in your organization that wants to promote your cause
Thank You to our Workshop Sponsors
Terry Brown, Commonwealth Financial Network