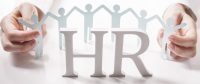 People power our organizations, and solid structures support them. This session will cover human resources basics: from documentation and record-keeping to management and team building. No matter your organization's size, you will walk away with essential understanding of how to manage and protect your most important resource: your people (employees, volunteers and board).  Join expert presenters, John Lamb & Renee Mayne as they not only address the 'must haves' inside every organization but also answer the many questions that arise when delving into the topic of Human Resources and compliance.
Sampling of topics covered:
Legal Compliance by organizational size
Recruitment & Hiring, including Job Descriptions and Status(Exempt vs. Non-Exempt/Volunteer-Employee)
Policies vs. Practices
And MORE!
Our Presenters:
Renée Mayne, M.A., SPHR  – has worked in human resources and labor relations for 30 years. She now works as an Arbitrator and Mediator, and Adjunct Faculty teaching human resources, labor negotiation and conflict resolution.
John Lamb –  has an extensive background in human resources management working with tech companies including AvantGo, Responsys and Oracle. He is co-owner, with his wife Janet, of Lamb's Victorian Inn and is a member of the Board of Directors at The Center for the Arts.
Suggested Participants:  Executive Directors, Staff and Board Members responsible for Human Resources information, implementation and compliance
May 12, 2017 – 8:30am – 12:30pm
Thank you to our Generous Sponsor: