CNL Member since 2015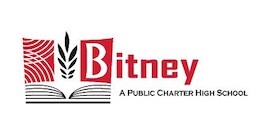 Founded: 1998
Visit Website: bitneyprep.net
Contact Email: rjones@bitneyprep.net
Facebook: facebook.com/bitneyprep
Twitter: twitter.com/BitneyPrep
Purpose:
Inspiring students to be ready for life and relevant to the world.
Funding:
Average Daily Attendance (ADA) funding from the state based on enrollment.
Various specialized and/or charitable grants.
How we have benefited from being a member of CNL:
Board Trainings, workshop participation, networking
Success Story:
We are the only Nevada County School offering the Big Picture Learning model. This means we give students the opportunity to design and direct their learning, giving them rigorous academic training as well as hands-on learning experiences in the community. We believe our graduates leave school with a clear sense of who they are, where they want to go, and how to get there.