You're fully committed to your mission and the programs that advance it, but none of it comes free!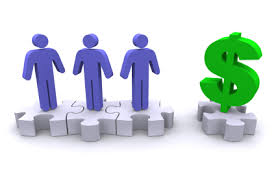 One of the key responsibilities of a nonprofit board is to ensure that their organization has enough resources to fulfill its mission. This means developing and raising often much needed financial support.
Are you and the members of your organization taking an organized approach to your fund development efforts?
Do you sit on your hands when it's time to step up for fund development?
If you are unsure how to fulfill this role for yourself or your organization's board could use a kick start to their current program or process, then this CNL workshop is for YOU!
There are many roles board members can play in the philanthropic process. We will look at those roles and present a practical solution for engaging your board and others in your nonprofit using Kay Sprinkle Grace's AAA Fund raising management tool.  The workshop will also spend time engaged in practicing 'The Ask'.
We are pleased to bring in Jennifer Litton Singer, CFRE as the presenter of this material. Jennifer helped co-found The Friendship Club in 1995. She served in several roles there and became the Executive Director in 2004.  Jennifer has a degree in Communication from the University of Colorado at Boulder and  is currently working toward her  Masters in Nonprofit Management.
Join CNL and find your comfort zone when developing support for your organization; come away viewing fundraising with confidence and a sense of fulfillment.
Friday, December 4th,  8:30am – 12:00pm
Suggested Participants: Board Members, Executive Directors and Development Directors
Thank You to our Generous Sponsors
LEADERS:





ADVOCATES:
Offices of P. Scott Browne
Law Offices of Rich Keene
Terry Brown, Commonwealth Financial Network