The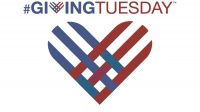 Center for Nonprofit Leadership is proud to produce Western Nevada County's annual #GivingTuesday Nonprofit Wish List.
#GivingTuesday 2018 is November 27th

Keep an eye out for our #GivingTuesday  articles in The Union Newspaper.
---
Organizations appear by sector in the listing. To make a donation, please use the information at the end of each Wish List.
Animal Assistance  ¦  Arts & Culture ¦ Children Services   ¦  Community Support  ¦  Environmental  ¦  Health Services   ¦ Housing & Homelessness  ¦  Human Services  ¦  Legal Support
---

The Center for Nonprofit Leadership
The Center for Nonprofit Leadership is a resource center for nonprofit organizations and individuals in Western Nevada County providing hands-on seminars and workshops, peer learning and networking events and coaching and mentoring for its members. CNL is committed to helping nonprofits become effective and well-managed organizations. Donations to CNL benefit our over 70 member organizations.
$50 will provide printed materials for one workshop
$100 will provide catering for one workshop
$500 will fund two peer-learning/networking events
cnlsierra.org \ PO Box 1227, Nevada City, CA 95959 \ 530.265.5600 \ info@cnlsierra.org
---
Animal Assistance Organizations

AnimalSave
AnimalSave transforms the lives of cats and dogs by providing humane education, affordable spay and neuter services and by finding loving homes.  We envision a time when all animals are valued and treated with kindness and compassion.
$75 provides care for a foster animal that is waiting for a forever home by supporting AnimalSave's Foster/Adoption Program
$100 spays or neuters a dog or cat reducing the number of homeless animals in our community by supporting AnimalSave's Low-Cost Spay/Neuter Clinic
animalsave.org\ PO Box 817, Grass Valley CA 95945 \ 530.271.7071 x 201


Kitten Central of Placer County
Kitten Central seeks to reduce euthanasia rates for medically dependent neonate kittens through action and education.
$50 will buy 3 heating pads for critical care kittens
$100 will buy 6 pounds of kitten milk replacement formula
$500 will buy 30 hours for a licensed veterinary technician for 24/7 critical care kittens
kittencentralofplacercounty.org  \ 5130 Fruitvale Rd., Newcastle, CA 95658 \ 916.645.2217 \ info@kittencentral.org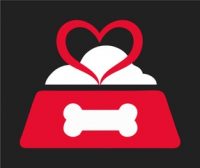 Nevada County Pets in Need
NC Pets in Needs works to keep pets in Nevada County fed, warm and healthy. In today's world, many good people live paycheck to paycheck. Can you imagine losing your job and finding yourself unable to provide housing and care for yourself and your family? Our pets become family and they deserve no less.
$50 is enough to purchase canned food for 24 cats or 22 dogs for a week
$100 will spay or neuter 6 cats
$500 will provide flea and tick medications, dewormer or ear mite medications for 40 dogs or cats for a week
nevadacountypetsinneed.org \434 Colfax Ave., Grass Valley, CA 95945 \ 530.802.3666 \ info@nevadacountypetsinneed.org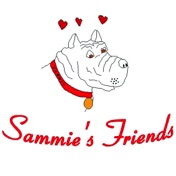 Sammie's Friends
The mission of Sammie's Friends is to provide medical care for the animals at the Nevada County Animal Shelter, making them adoptable, and to support other disadvantaged animals in Nevada County that, without help, would continue to suffer or would be euthanized. Sammie's Friends has saved the lives of 28,000 animals and reduced the euthanasia rate from 68% to less than 1%.
sammiesfriends.org \14647 Mc Courtney Rd., Grass Valley, CA 95949 \ 530.471.5041
Wildlife Rehabilitation & Release
Starving Hawks – Orphaned Baby Squirrels – Injured Songbirds – or Bats Unable to Fly.  Wildlife Rehabilitation and Release (WR&R) treats over 1,200 injured or orphaned wild animals and birds each year and releases them back into the wild.  As an all-volunteer, non-profit organization, WR&R seeks donations for food, medication, vet bills and caging for critters in need.
$25 will purchase mealworms to feed a brood of orphaned baby Robins for a month
$50 will  provide food for a Great Horned Owl for a month
$100 will obtain X-rays for a Red-tailed Hawk with an injured wing
$250 will purchase the supplies needed to build a Squirrel release cage
$500 will purchase a new flight cage so that injured Songbirds can test their wings before release
cawildlife911.org \ PO Box 868, Penn Valley, CA 95946  \ 530.432.5522
---
Arts and Culture Organizations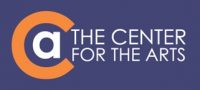 The Center for the Arts
The Center for the Arts is a cultural and educational organization that promotes and presents the literary, visual & performing arts for the enrichment of our community.
$100 will cover a day of entertainment for one family at Family Fun Day
$250 will send a child to summer camp for a week
$500 will bring two local classrooms to The Center for a matinee performance
$750 will provide free tickets to 30 volunteers from local social service organizations
$1000 will supply arts and crafts for children at California Worldfest
thecenterforthearts.org \ 314 W. Main Street, Grass Valley, CA 95945 \ 530.274.8384
Community Asian Theatre of the Sierra

 (CATS)
The mission of the Community Asian Theatre of the Sierra (CATS) is to promote diversity in the arts through Asian-themed theatre, events, and workshops, serving Nevada County and the greater Sacramento Region since 1994.
catsweb.org \ PO Box 1266, Grass Valley, CA 95945 \ 530.265.2990
Curious Forge
Curious Forge provides access to traditional and advanced tools, a large space 20,000sf, and a variety of skill sets in a collaborative and innovative environment that enables the members to create what matters to them.
$35   for Google chromecast to stream tutorials and instructional videos for members
$200 will provide shelving for our office
$200 will purchase Wellness mats for our metal, wood and ceramic programs
$225 provides a scholarship for 3 months of membership for one person
All gifts are used to maintain equipment or attain more.
thecuriousforge.org\ 13024 Bitney Springs Road, Nevada City, CA 95959 \ 530.210.6040 or 530.277.3319 \ spark@thecuriousforge.org

InConcert Sierra
InConcert Sierra presents exceptional classical and choral performances that inspire and enhance our cultural life. We offer a warm, inclusive community for enjoying music and we provide educational opportunities for youth and adults.
For our youth educational program:
$50 will help provide free tickets to our chamber concerts to at least four youth, ages 5 to 17
$100 will provide docent curriculum packages to five classrooms for our free concerts to 3rd grade students countywide
$500 will provide a grant for a youth, ages 12 – 21 to help with music lessons, summer camp registration, or a new instrument
inconcertsierra.org \ PO Box 205, Nevada City, CA  95959 \ 530.273.3990
KVMR Community Radio


KVMR provides community members opportunities to connect through the development and production of music, news, and public affairs programs that entertain, inform, and educate.  KVMR gives voice to the community and celebrates the music of the world.
$50 will purchase a replacement transport unit for our CD players
$150 will purchase a replacement hard drive for our server
$450  will provide a microwave link to Banner Mountain
$500 will purchase a backup server for KVMR's expanding archive system
$1,000 will purchase an internet radio monitor to help provide uninterrupted online streaming of KVMR's signal
kvmr.org \ 120 Bridge Street, Nevada City, CA 95959 \ 530.265.9073
Miners Foundry Cultural Center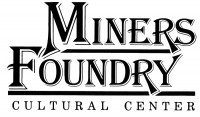 The Miners Foundry Cultural Center is a living historic treasure serving Nevada County as a cultural arts and community events center. More than a venue, the nonprofit's mission is to preserve, enhance and utilize the historic Miners Foundry for cultural, educational and social activities in Nevada County. It is a symbol of California's rich historical heritage, providing an educational and social bridge from our past to the present and future.
$75 will support local students to attend a free master dance class held the week of our dance production of "Mingle Me Home"
$100 will  support the upgrade of our free public history mining and manufacturing exhibits
$150 for 10 community members in need to attend the Nutcracker
$700 to purchase a cable protector to ensure our patrons are safe during shows
minersfoundry.org \ 325 Spring Street, Nevada City, CA 95959 \ 530.265.5040
Music in the Mountains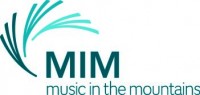 We believe people matter and that music makes life just a little bit better. Music in the Mountains was founded on the principal that you should not have to live in a big city to experience phenomenal classical music.
$50 brings 10 hours of music appreciation lessons into one K-5 classroom
$100 teaches 10 children to play recorder and to perform with an orchestra
$250 provides employment for a professional musician to play at our holiday concert
$500 supports a young composer's weekly private lessons and group classes to result in a professional World Premiere performance."
musicinthemountains.org \  PO Box 1451, Nevada City, CA 95959 \ 530.265.6173 \ MIM@MusicintheMountains.org
Nevada City Film Festival
Nevada City Film Festival (NCFF) serves Nevada County and nearby regions by providing art, entertainment, education and culture through the medium of film and multi-media. Since 2001, NCFF has brought top independent cinema and filmmakers together for a world-class international film festival. This is in addition to producing outdoor family film screenings, filmmaker residencies, and local filmmaker grants and showcases.
$50 – offsets the submission fees for 5 local filmmakers
$100 – offsets the lodging of visiting filmmakers during the festival
$500 – covers the cost of hosting 600 students from Nevada City Schools for a private screening by Pixar Films
nevadacityfilmfestival.com \ 110 Union Street, Nevada City, CA 95959 \ 530.362.8601 \ info@nevadacityfilmfestival.com
Nevada County Arts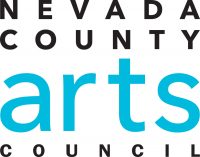 Nevada County Arts Council is State-Local Partner to the California Arts Council. We facilitate collaborative efforts that promote and sustain the visual, literary and performing arts of Nevada County to advance the cultural, social and economic life of our community.
We believe in Nevada County as the ultimate cultural destination, where our artists feel supported and their audiences are well-served. We understand that in places where culture thrives, so do its people.
$50 will provide one hour of one-to-one professional development consulting for artists
$100 will provide an hour of classroom arts tuition and supplies to ten low income elementary school students
$500 will fund a day-long facilitated training session on grant writing for artists and arts organizations
$1,000 will fund vital research and support in disaster preparedness and relief for artists in Nevada County
nevadacountyarts.org \ PO Box 1833, Nevada City, CA 95959 \ 530.718.0727 \ director@nevadacountyarts.org

Nevada County Digital Media Center
NCDMC strives to foster community dialogue, increase civic engagement, and enrich the cultural life of our community through television, the internet, and other digital media.
Annual memberships are $25 – Student, $100 – Individual, $150 -Nonprofit, $250 – Business
$100 will send a kid to camp for a week
$500 will send a kid to camp for the summer
$1,000 will send a kid to Film Academy (school) for the year
nevadacountytv.org \ 104 New Mohawk Nevada City \ 530.272.8862 \stationmanager@nevadacountytv.org


Nevada County Historical Society
The Nevada County Historical Society is a cultural and educational organization that collects, preserves, interprets and disseminates knowledge about the history of Nevada County and the surrounding mining area known as the Northern Mines. The Society operates three museums and a historical library. This past year, we dedicated the new location of the Searls Historical Library, as located within our History Center.
$50 will purchase a drought-tolerant, native-species plant for our History Center building's front landscaping
$100 will enable us to frame and hang a large historical photograph in the new Searls Historical Library
$500 will provide a much needed new American Flag
nevadacountyhistory.org\ 161 Nevada City Highway, Nevada City, CA 95959 \ 530.264.7569 \ info@nevadacountyhistory.org
North Columbia Schoolhouse Cultural Center


The mission of the North Columbia Schoolhouse Cultural Center is to inspire and educate our community by providing a venue for gatherings, performance, art and education that enriches and sustains our rural character and traditions.
$20 will pay for 1% of a tapestry for the Ridge Tapestry Project
$100 will help maintain the building and grounds for a week
$150 will produce a regional arts & crafts workshop
$1000 will help us guarantee a special performer(s) to present their talents to our community
You can also become a member.
northcolumbiaschoolhouse.org \ 17894 Tyler Foote Rd, Nevada City, CA 95959 \ 530.265.2826
Saint Joseph's Cultural Center
The mission of the Saint Joseph's Cultural Center is two-fold – first to preserve and maintain the structural integrity of the historical landmark that was built by the Sisters of Mercy in the 1860's (this encompasses the Orphanage building, St. Joseph's Chapel and the historic rose garden). And second, to provide space/access that promotes arts and education in our community.
$50 will help with maintaining the beauty of the Rose Garden
$100 will offset the cost of restoring one historic window
$500 will help SJCC restore the garden fountain damaged by vandals
$1000 would help with repairs to and replacement of existing gutter system which is causing damage/deterioration to other parts of the buildings
saintjosephsculturalcenter.org \ 410 S. Church Street, Grass Valley, CA 95945 \ 530.272.4725 \ saintjosephsculturalcenter@gmail.com

Sierra Stages
Sierra Stages is a community theater which enriches the cultural life of Nevada County by providing high quality, affordable and accessible performances for everyone.
For our  "A PLAY IN A DAY" one-day theatre workshops for children ages 7-15:
$50 supports a partial scholarship for a child who cannot afford the workshop fee
$100 helps cover the cost of play royalties, props and costume items, and other miscellaneous expenses for the workshop
SierraStages.org\ PO Box 709, Nevada City, CA 95959\ 530.346.3210
Tahoe Truckee School of Music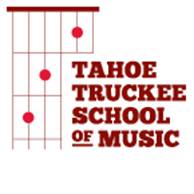 The Tahoe Truckee School of Music offers an opportunity in the community for learning and sharing music. They encourage those who are new to music as well as those who are experienced musicians.
tahoemusic.net\ 10038 Meadow Way, Suite E
Truckee, CA 96161\ 530.587.3274 \  info@tahoemusic.net
---
Children Services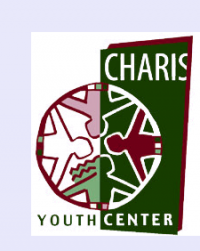 Charis Youth Center
Charis Youth Center provides individualized residential, mental health, educational, and vocational services to severely emotionally disturbed (SED) adolescent boys and girls ages 13-21, as well as support services to their families. We aim to prepare them with the confidence and skills they need to reach their potential and become
productive, contributing members of society.
$25 provides gas vouchers for families to visit their youth
$50 provides a jacket for a youth
$200 provides Christmas presents for a youth
$500 provides Recreation items for the treatment home- pool table, table tennis, workout equipment
charisyouthcenter.org \ 714 West Main St., Grass Valley CA 95945 \ 530.477.9800 \ office@charisyouthcenter.org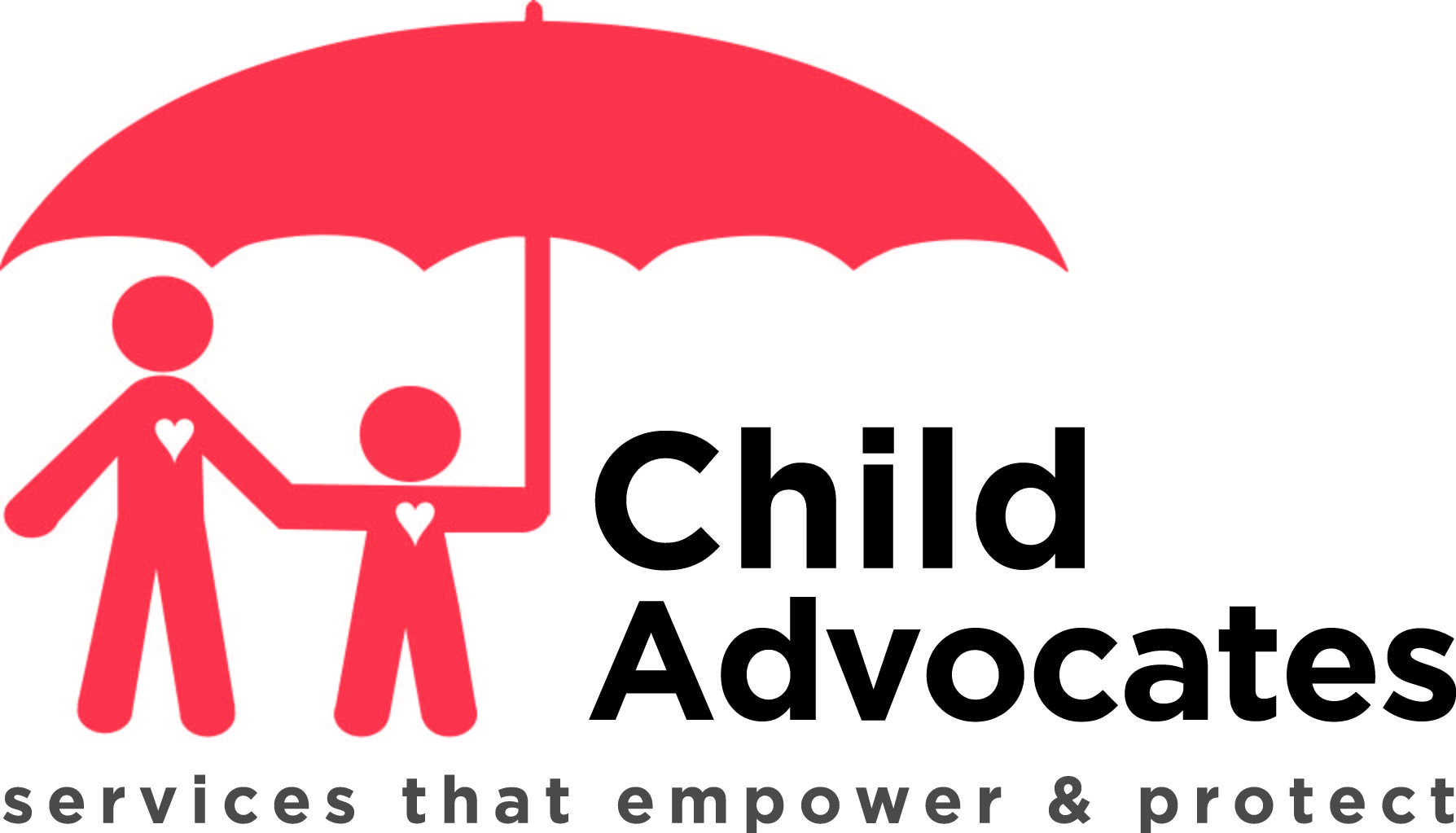 Child Advocates of Nevada County 
Child Advocates of Nevada County helps Nevada County's children grow up safe, secure, and ready for the future.
$50 pays for a "sweetcase"- a duffel bag for a child who was removed from their home due to severe abuse or neglect and is being moved to a new home. Bags are filled with stuffed animal, blanket, coloring book, and toothbrush. Bags for older youth have toiletries
$100 pays for a winter coat for a foster child
$500 pays for the cost of a college trip for a foster youth to visit and explore college with their CASA volunteer
caofnc.org \ 200 Providence Mine Road, Suite 208, Nevada City, CA 95959 \ 530.265.9550 ext. 555 \ marina@caofnc.org
Common VisionCommon Vision is creating a Healthy and Just Society by growing fruit tree orchards in low-income schools.
commonvision.org \ 19693 State Highway 49, Nevada City, California 95959 \ 831.588.5889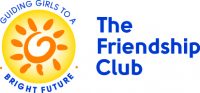 The Friendship Club
Since 1995 the mission of The Friendship Club has been to engage, educate, and empower girls at risk.
$50 will provide basic needs clothing for one girl
$100 will feed 75 girls a healthy snack each week
$500 will fund a college field trip, broadening girls' horizons and thoughts about their future
friendshipclub.org \ 200 Litton Dr., Ste. 308 Grass Valley 95945 \ 530.265.4311 (Monthly donors encouraged)
NEO (New Events & Opportunities)

NEO believes that all youth deserve to grow up happy and healthy. NEO's Youth Center offers free after school programming for for over 600 youth and young adults between the ages of 11-25. You can help create a safe and engaging community where youth thrive by donating today!
$50 will provide 1 week worth of snacks for the students
$180 will cover the cost for 1 youth to attend the center for a year
$500 will provide a special event such as a dance, assembly, or field trip
ncneo.org \ 139 Joerschke Dr., Grass Valley, CA 95945 \ 530.470.3869
Paint the Town Blue for Mitch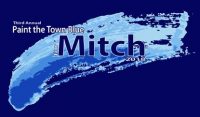 Paint the Town Blue for Mitch is a celebration of our beloved son, Mitch Adams and his belief in family, friends, fitness, and fun.
Gifts in any amount will help to provide an annual college scholarship in his name, support for the NU Football Program, local Breakdance, and/or any other community need.
5Kfor68.com \ 14141 Cartwright Way Nevada City 95959 \ 530.575.1659\ paintthetownblueformitch@gmail.com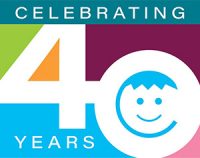 Sierra Nevada Children's Services (SNCS)
Sponsor families for the holidays through Children's Community Chest. When there is no other community support available, we offer hope. Our mission is to enrich the community by supporting quality child care and empowering families to aspire to lifelong success.
100% of your gift will directly benefit the physical and emotional needs of a child.
$50 will purchase bus passes for a parent to go to work
$100 will provide enrichment classes or summer camp for a child
$200 will prevent utility shut-off for a family
$500 will help save two families from rental evictions.
sncs.org\ 420 Sierra College Drive, Ste. 100, Grass Valley, CA 95945 \ 530.272.8866 \ info@sncs.org
---
Community Support Organizations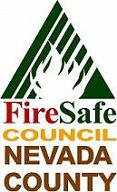 Fire Safe Council of Nevada County
Formed in 1998 by citizens concerned about the very high potential for catastrophic wildfire in our communities and adjacent forestland, the purpose of the Fire Safe Council is to work to reduce the risk of life and property loss from wildfire.
areyoufiresafe.com \ 139 East Main Street. Grass Valley, CA  95945 \ 530.272.1122
Grass Valley Chamber of Commerce
To serve our members by facilitating business development, promoting tourism and visitor direction and presenting information that supports responsible business growth in our community.
grassvalleychamber.com  \ 128 E Main St, Grass Valley, CA 95945 \ 530.273.4667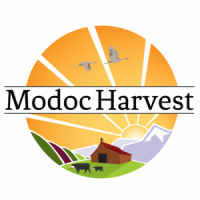 Modoc Harvest
Our mission is to provide access to healthy local food by: Operating Certified Farmers Markets that accept nutrition benefits; Supporting the Surprise Valley Grown food hub that supplies locally-sourced food to stores, restaurants and schools or other institutions; and Publicizing and supporting farm stands and other farm-direct businesses.
modocharvest.org \ PO Box 549, Cedarville, CA 96104 \ 530.456.6362 \ modocharvest@gmail.com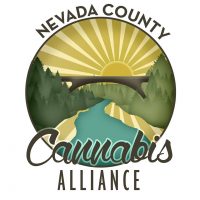 Nevada County Cannabis Alliance
The Nevada County Cannabis Alliance is an advocacy and trade association of cannabis farmers,  patients, and responsible cannabis businesses. It is our mission to provide education and advocacy while collaborating with the community for a sustainable local cannabis industry.
nccannabisalliance.org \ 419 Broad St., Nevada City, CA 95959 \ 530.264.7376
Nevada County Grown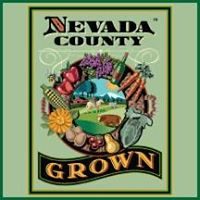 Nevada County Grown is dedicated to supporting and celebrating our local food culture and culinary arts by promoting, empowering and connecting our farmers, ranchers and food makers, with our merchants and restaurants, and the greater community.
nevadacountygrown.org \PO Box 2294, Grass Valley, CA 95945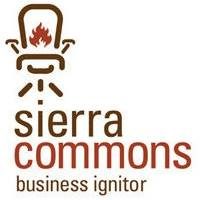 Sierra Commons
Sierra Commons helps businesses grow. Offering coworking, educational programs, and mentorship. Our campus is Western Nevada County's small business hub where entrepreneurs come together to learn and thrive.
$50 buys a week of support for a low-income entrepreneur to grow their local business
$100 provides much-needed office workstation upgrades
$500 sponsors a classroom for one year of community business education
sierracommons.org \ 792 Searls Ave, Nevada City, CA 95959 \ 530.265.8443
Sierra Harvest


Sierra Harvest educates, inspires, and connects Nevada County's families to fresh, local, seasonal foods.  Through our work we see kids feeling successful when they visit farms and fall in love with fresh, local veggies and fruits: we see farmers earning a living wage when people buy farm direct and ask to buy local food: and we help communities thrive when local, fresh food is accessible by all.
Join is in improving the health of our community!
$50 buys veggie starts for a low-income family to grow (and eat!) for a full season in their Sierra Garden
$100 provides a partial scholarship for farm business and production classes
$500 sponsors an entire classroom for one year in our farm to school program
sierraharvest.org \ 313 Railroad Avenue, Suite 201, Nevada City, CA 95959 \ 530.265.2343
The Traveling Medicine Show
 578 Sutton Way #364, Grass Valley, CA 95945 \ 530.446.1565
United Way of Nevada County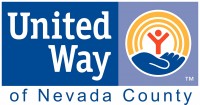 United Way of Nevada County strives to improve lives by mobilizing the caring power of our community.
$50 will pay for much needed easels for Campaign presentations
$125 will pay for a canopy for use at annual events
$500 will pay for an upgraded, modern phone system
$1000 would pay for a new computer
Priceless:  Volunteers!
uwnc.org \ P.O. Box 2733  Grass Valley, CA 95945 \ 530.274.8111 \ admin@uwnc.org
---
Environmental Organizations
4 Elements Earth Education


Our mission is to guide youth, families, adults and community towards a pure connection to the land ​through Earth Skills and direct experiences in nature.
4eee.org \  P. O. Box 1823, ​Nevada City, CA 95959 \ 530.272.2037
Bear Yuba Land Trust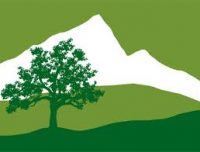 Bear Yuba Land Trust exists to protect and defend the working and natural lands of the Bear and Yuba River watersheds.
We seek to create a balance between nature and the needs of the community through trails, advocacy and education.
Save the Open Spaces & Wild Places you love!
$50 – assists with native plant propagation
$100 – provides 10 student scholarships for outdoor education field trips
$500 – Adopt your favorite Trail and help provide supplies for year-round trail maintenance
bylt.org \ 12183 Auburn Road, Grass Valley, CA 95949 \ 530.272.5994

Biodynamic Association of Northern California
The Biodynamic Association of Northern California seeks to inspire social, environmental and spiritual renewal through the cultivation of the art and science of biodynamic agriculture.
bdanc.org \ P.O. Box 1702, Nevada City, CA 95959
Forest Trails Alliance
Engaging Trails for a healthy and vital community
foresttrailsalliance.org  \ PO Box 1102, Nevada City, CA 95959 \ 530.274.2388
To provide education and promote awareness about solar and renewable energy, sustainable design, and appropriate technology: To install solar and appropriate technology systems for use in both private and public facilities that meet needy, low-income, and/or charitable-use criteria.
Through its Local Power initiative, Good Sun has and will continue to provide free solar energy to existing and future local nonprofits and schools.
$50 will underwrite the costs of installation materials for 1000 watts of free power
$100 will support storage of donated panels for three months while designing rooftop applications
$300 will provide engineering services to one solar design
$500 will support design services for one installation
If you support your local nonprofit organizations, and if you believe solar power is the wave of the future, welcome to Good Sun's circle!
goodsun.life \ 128 Race St., Grass Valley, CA 95945\ 530.559.5023 \ scott@goodsunsolar.org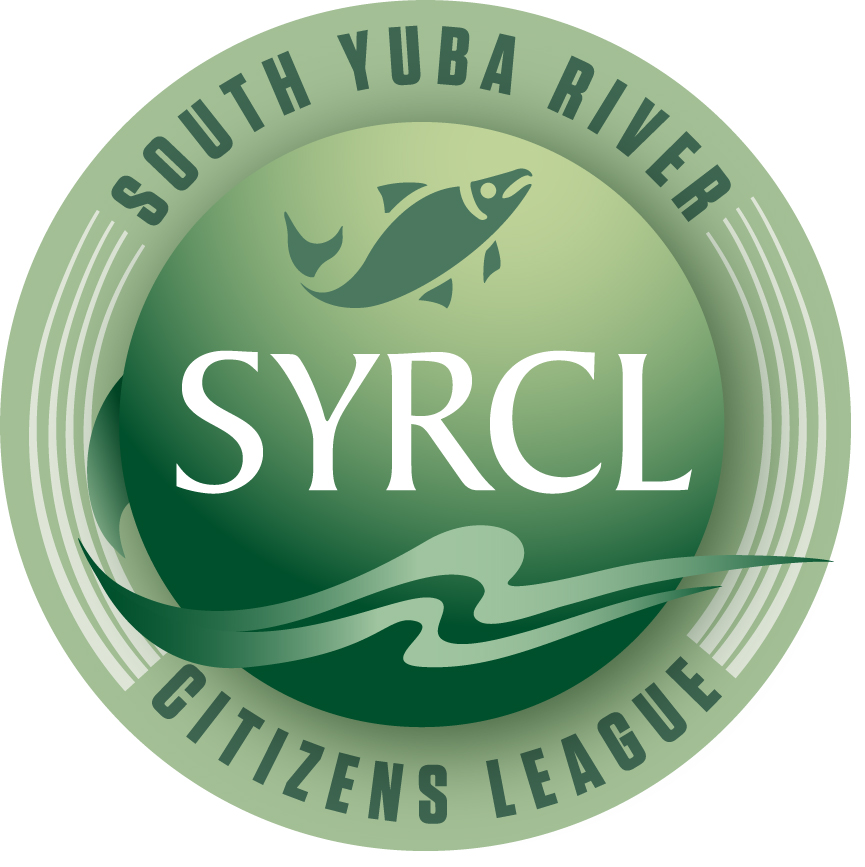 South Yuba River Citizens League (SYRCL)
SYRCL (pronounced "circle") is the leading voice for the protection and restoration of the Yuba River and the Greater Yuba Watershed.  With 3,500 members and 1,000 active volunteers, we are working to restore wild salmon to their native waters. We are replanting the banks of the Goldfields with trees. We are inspiring activism across the globe with our environmental film festival.
$50 sends one child on a salmon tour of the lower Yuba
$100 brings the "Great Water Mystery" Water Conservation Assembly to 25 local schoolchildren
500 cleans up 250 pounds of trash, broken glass, and other deadly debris from the Yuba
 yubariver.org \ 313 Railroad Ave, #101, Nevada City, CA 95959 \ 530.265.5961
Tahoe Cross Country Ski Education Association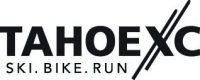 The Tahoe Cross Country Ski Education Association (TCCSEA) promotes the sport of cross country skiing through educational activities for children and adults.
The Sierra Watershed Education Partnerships (SWEP) promotes environmental stewardship by connecting students to their community and local environment through comprehensive watershed education and service-learning.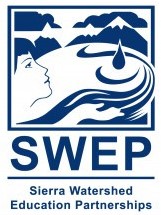 Together these two non-profits have created The Winter Discovery Center at Tahoe Cross Country ski area in Tahoe City, California.
$50 provides 5 students with class materials each day
$100 provides 4 students with rental equipment and trail pass each day
$500 provides 2 volunteer instructors with trail passes for the season
tahoexc.org \ 925 Country Club Drive, Tahoe City, CA 96145 \ 530.583.5475 \ info@tahoexc.org 
Sierra Watershed Education Partnerships \ 4swep.org \ ashley@4swep.org

Wolf Creek Community Alliance
Our vision: A free-flowing clean creek and healthy watershed, with viable fish populations and public access.
Formed in 2003, Wolf Creek Community Alliance has been actively raising awareness of Wolf Creek as a precious resource for the community of Grass Valley and Nevada County ever since. We have a number of ongoing volunteer projects, including "citizen-based" monthly water quality monitoring, and regularly scheduled stewardship & clean-up days.
$50 will pay for the supplies to monitor 20 sites for one month
$100 will pay for the replacement of a broken pH meter
$500 will pay to host a public meeting on the Wolf Creek watershed issue of your choice
WolfCreekAlliance.org \ PO Box 477, Grass Valley, CA 95945 \ 530.272.2347
---
Health Service Organizations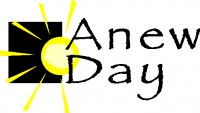 Anew Day
Anew Day is a faith-based organization that provides healing and hope through free and low-cost counseling services for those who are hurting. Partnering with our clients, our professional and lay counselors meet community members where they are and equip them with the tools and skills to confidently face today's struggles as well as tomorrow's challenges.
$20 will provide a week of supplies for the participants of our Healing Through Art group therapy classes
$200 will provide scholarship for four community members to attend a Counseling Skills Workshop
$2000 will fund a month of necessary literature, supplies and professional services to individuals and families seeking material and emotional support
anew-day.com \117 New Mohawk Road, Ste. A, Nevada City, CA 95959 \ 530.470.9111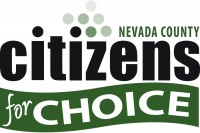 Citizens for Choice, Nevada County
Citizens for Choice believes that everyone deserves reproductive justice—the ability to make educated choices about their reproductive lives, health, and access to the affordable care they need.
$50 provides free condoms distributed at The Clinic! for one month
$100 provides a portion of a month's utilities for The Clinic!
$500 provides a portion of a month's rent for The Clinic!
citizensforchoice.org \ PO Box 3525, Grass Valley, CA 95945 \ 530.274.3331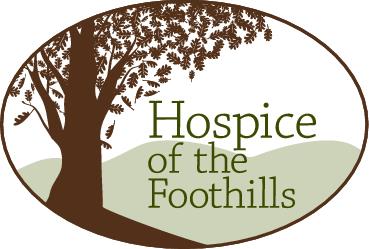 Hospice of the Foothills
Our mission is to affirm life and promote dignity at the end-of-life by providing professional, comprehensive and compassionate care to our patients, their loved ones and our community.  Hospice of the Foothills patients and families are NEVER billed for the services we provide.
$25 provides a patient with medical equipment for 5 days
$50 provides a patient with prescription medications for a week
$100 provides a patient with home visits by a Certified Hospice Aide for a week
$500 provides 13 months of grief support for a spouse/family member
$1500 covers the cost of admitting a new patient onto hospice service
HospiceoftheFoothills.org \ 11270 Rough & Ready Hwy, Grass Valley, CA  95945 \ 530.272.5739

Mountain Steam Meditation
Mountain Steam Meditation's mission and purpose is to offer the heart and depth of the Buddha's teachings, to all beings, to ease suffering and to awaken to compassion and joy.
Donations support the Buddhist teachings and practice of Insight Meditation (Vipassana) at the Nevada City Insight Center. Mountain Stream has served as a resource for Buddhism in the Sierra foothills of Northern California for the past twenty–seven years.
Mtstream.org \ Nevada City Insight Center – 710 Zion Street, Nevada City, CA 95959 \ 530.265.6111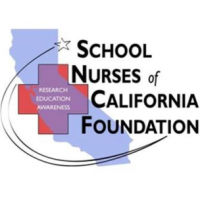 School Nurses of California Foundation
Our mission is to promote and advance education, training, technology, and research in school nursing practice, and assist in the development and improvement of school health programs for California students.
snocf.org  \  1225 8th  St,, Suite 342, Sacramento, CA 95814 \  916.448.5752  \ Info@snocf.org
Sierra Nevada Memorial Hospital Foundation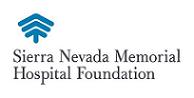 Our mission is to nurture the spirit of generosity and volunteerism in the community. We focus our philanthropic efforts on fostering quality healthcare of the highest standards for Sierra Nevada Memorial Hospital.  Currently, we are $5,000 away from our goal of raising $250,000 for the new infusion center at SNMH. All gifts are welcome.
$25 will buy eight Comfort Cuisine meals for cancer patients at SNMH's Community Cancer Center
$50 will buy 25 books for our Read Me A Story Program
$100 – $500 will provide respite to Alzheimer's Disease and dementia patients and their caregivers
SupportSierraNevada.org \ PO BOX 1810, Grass Valley, CA  95945 \ 530.477.9700 
---
Housing and Homelessness Organizations
Acres of Hope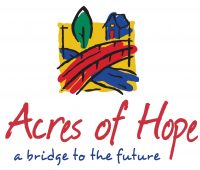 Breaking the cycle of homelessness for women and children.
Acres of Hope is a spiritually based renewal center serving homeless women with children by providing them with a home and an environment of structured programming. Our unique approach allows residents to live onsite for up to two years while staff and volunteers invest heavily in their lives by providing encouragement, practical life-skills training, job skills, mentoring and spiritual direction. We are valued as the last program these families will ever need.
$20 – Essentials Sponsor – covers the cost of basic essentials (toilet paper, soap, hygiene supplies, etc) for one family for 1 month
$40 – Diaper Sponsor – covers the cost of diapers/wipes for one infant for 1 month
$60 – Transportation Sponsor – covers the cost of transportation for one family for 1 month
$80 – Dinner Sponsor – covers the cost of dinners for one family for 1 month
$100 – Cottage Sponsor – covers the cost of utilities for one family for 1 month
acresofhopeonline.org \ PO Box 238, Auburn, CA 95604 \ 530.878.8030 \ info@acresofhopeonline.org
Habitat for Humanity, Nevada County
We bring people together to build homes, communities, and hope. With your help, Habitat homeowners achieve the strength, stability, and independence they need to build a better life for themselves and their families. Everyone deserves a decent place to live, and every donation makes a difference.
$25 will purchase nails and hardware
$50 will purchase a bathroom faucet
$100 will purchase a kitchen faucet
$250 will purchase a front door
$500 will purchase two windows
$1000 will purchase a child's bedroom
$5000 will purchase a permanent roof overhead
nchabitat.org \ PO Box 2997, Grass Valley, CA 95945 \ 530.274.1951 \ info@nchabitat.org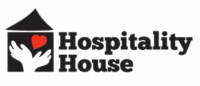 Hospitality House
The mission of Hospitality House is to bring homeless people in Nevada County into a circle of community caring that offers shelter, sustenance, medical care, advocacy, opportunity, dignity, and hope as we assist them in transitioning from homelessness to housing.
$50 will provide peanut butter & jelly sandwiches for 54 people for one day's lunch
$100 will provide milk for a week for 54 people
$395 will help provide one night of shelter for 54 people
hhshelter.org \ Utah's Place, 1262 Sutton Way, Grass Valley, CA 95945 \ 530.271.7144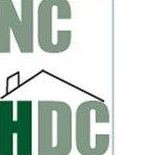 Nevada County Housing Development Corporation
Our mission is to seek to help meet the housing needs of low income households in Grass Valley, Nevada City, and unincorporated areas of Nevada County.
PO Box 5216, Auburn, CA 95604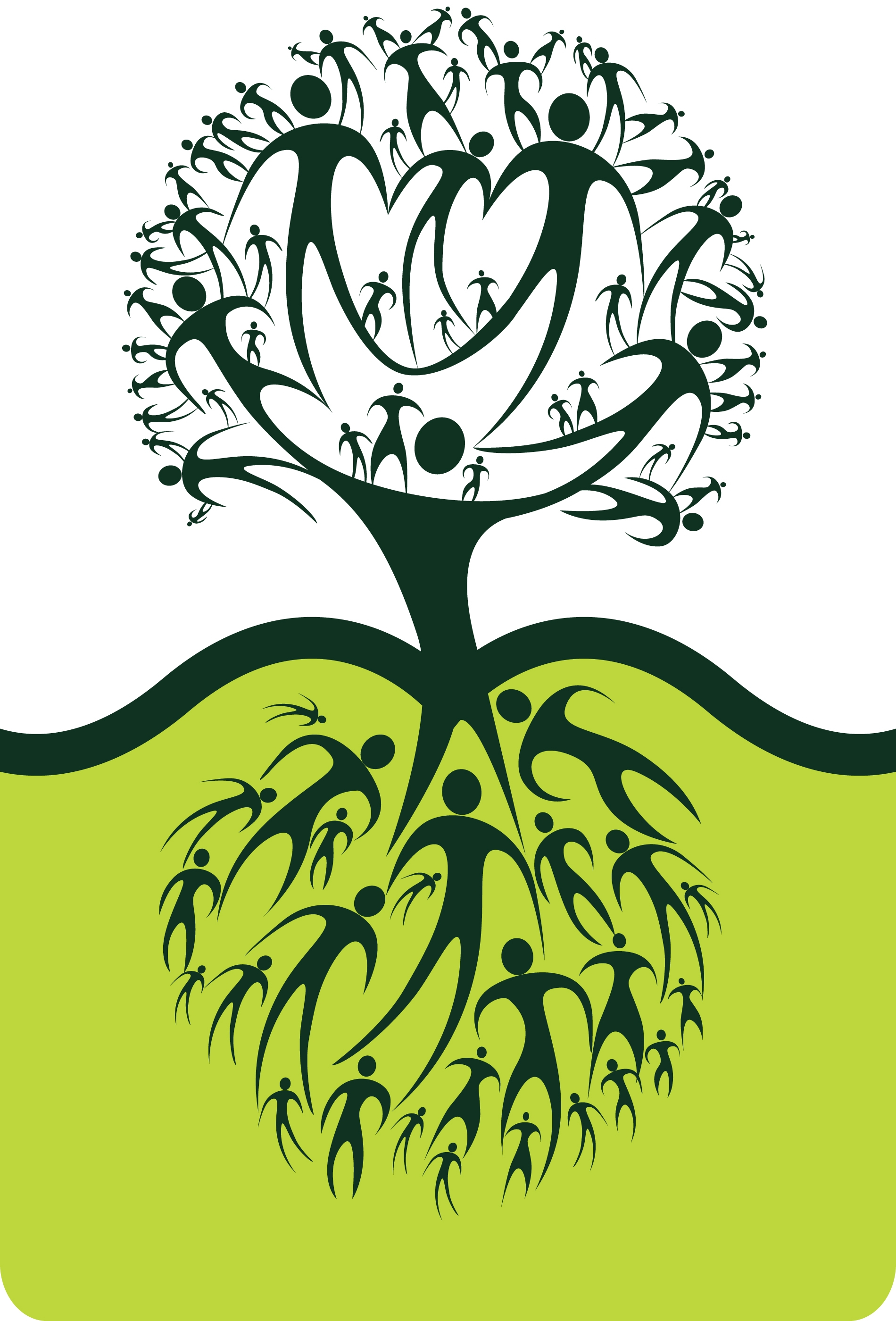 Sierra Roots
The mission of Sierra Roots is to provide access to fertile land, organic farming and food, related education, and healthy housing for our American Veterans, Native Americans and local residents who find themselves homeless. We build community and advocate for the chronically homeless who do not qualify to attend Hospitality House.
$50 will pay for 25 lunches for a week
$120 will buy 10 heavy duty tarps or 2 good tents
$500 would provide 12 warm sleeping bags
Sierraroots.org \ PO Box 2086, Nevada City, CA 95959 \ 530.264.5113
---
Human Service Organizations
Community Beyond Violence 


Our mission is to offer resources for building healthy relationships and to work with community partners to provide services for healing the effects of interpersonal violence. Our vision is a community unified in peace and justice for the safety and well-being of every individual.
$50 provides emergency food and gas vouchers for a family of 3
$100 provides an emergency motel room night
$500 provides a month's rent at our safehouse for a family of 4
cbv.org\ 960-E McCourtney Road, Grass Valley, 95949 \ 530.272.3467 \ info@cbv.org
FREED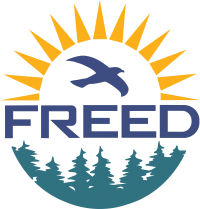 Our mission is to eliminate barriers to full equality for people with disabilities through programs, which promote independent living, and effect systems change, while honoring dignity and self- determination.
A donation to FREED will help us fund our many programs that impact people with disabilities and seniors in Nevada, Sierra, Yuba, Sutter and Colusa counties.  We appreciate your support.
freed.org \ 2059 Nevada City Highway, Ste. 102, Grass Valley, CA 95945 \ 530.477.3333
Gold Country Community Services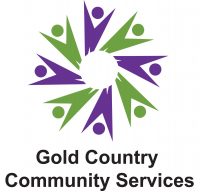 Gold Country Community Services provides services to seniors in need in our community.
Our programs include: Meals on Wheels, Center Lunch Program, Senior Firewood Program, Pet Pantry Program, Health and Wellness classes and Case Management.
Highest need: providing meals to seniors that are low income, homebound, isolated and without support. We have 54 seniors waiting to receive a meal in Nevada County.
$250 will provide meals to a low income senior for a month
$100 will provide firewood to a low income senior this winter
$500 will provide 10 seniors meals for a month at the lunch café
$1,000 will provide the support to provide meals to seniors on the waiting list to receive temporary meals for a month
goldcountryservices.org \ PO Box 968, Grass Valley, CA 95945\ 530.273.4961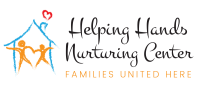 Helping Hands Nurturing Center
At Helping Hands Nurturing Center, we promote healthy, nurturing parent-child relationships through support services and education. Families and their children will develop socially, emotionally and physically through nurturing and personal growth. Creating a foundation of hope for future generations.
$50 will provide basic needs, clothing for one deserving family
$100 will feed parents and children for one month while they participate weekly in a parenting group
$350 will provide a family with 2 months' services for the Nurturing Parenting Program
We welcome and appreciate any donations-100% of your donation directly benefits a family.
helpinghandsnurturingcenter.org \ 248 Mill Street, Grass Valley, CA 95945 \ 530.559.2313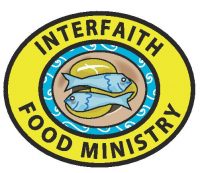 Interfaith Food Ministry
Interfaith Food Ministry works to reduce food insecurity in Western Nevada County. We feed the hungry, helping to sustain good health and human dignity.
Our biggest need is your support for the Sponsor a Family Program, which provides both Thanksgiving and Christmas meals to Nevada County families.
$10 Feed the Need bag purchased at Safeway will provide $20 groceries for those in need
$20 to IFM's Sponsor a Family will provide groceries for a full holiday meal for an average family of four
$40 to IFM's Sponsor a Family will provide both Thanksgiving and Christmas meals for an average family of four
$100 will provide 50 lbs of oats feeding 100 clients for 2 weeks
$500 will provide beans for 350 clients for 2 weeks
interfaithfoodministry.org \ 440 Henderson Street, Grass Valley, CA 95945 \  530.273.8132
Neighborhood Center of the Arts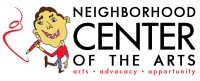 Since 1984, our mission has been to provide the opportunity for adults with intellectual disabilities to grow to the best of their ability through the arts and community integration. Our programs promote creativity, independence and dignity.
$45 will purchase one set of 32 brand new oil pastels
$160 covers one month of elevator service fees. Without our elevator, many of our artists couldn't participate in program
$675 can buy 3 months' worth of hand soap, toilet paper, face tissue, disinfectants and other cleaning supplies to keep our program safe and clean for our artists and staff
ncagrassvalley.org \ 200 Litton Drive, #212, Grass Valley, CA 95945 \ Amee Medeiros, 530.272.7287
One Source – Empowering Caregivers
The mission of One Source – Empowering Caregivers is to improve quality of life for caregivers and care recipients by providing free, high quality, non-medical, in-home respite care and community resource referrals.
$25 will provide one chair for program training
$28 will provide one training manual
$40 will provide finger print/ background check for volunteers
$65 will provide one locking briefcase for volunteer
Any amount will help us provide caregivers who are caring for their loved one at home with a Volunteer Care Specialist who is comprehensively trained, thoroughly screened and matched, with a caregivers loved one.
empoweringcaregivers.org\P.O. Box 311, Cedar Ridge, CA 95924\ 530.802.6154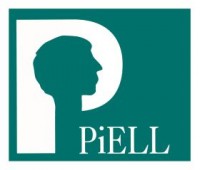 Partners in English Language Learning (PiELL)
Helps English language learners become thriving members of our community by offering one-on-one language tutoring, and building bridges that foster cross-cultural respect, understanding, and friendship.
$50 will purchase two reading skill books
$100 will help purchase printer ink cartridges for use in correspondence
$500 will help purchase a much-needed computer for our office
Priceless: A quiet location where a tutor and student can study together
piell.org \ 103 Providence Mind Road, Ste. 104B, Nevada City, 95959 – 578 Sutton Way, PMB #198, Grass Valley, CA, 95945 \ 530.265.2116
Sierra Foothills Village


Serves communities in Nevada County, helping members remain safely and comfortably in their homes and community as they age. It will provide members with access to new and existing programs and services that foster connections to the community, support good health and medical needs, and promote independence and a meaningful life.
$50 will help with purchase of sophisticated software to run the Village
$75 will cover nearly 2 month's membership for a potential member with financial need
$100 will cover background screening expenses for 5 volunteers
$250 will contribute toward hiring an Executive Director
sierrafoothillsvillage.org \ PO Box 1010, Nevada City, CA 95959 \ info@sierrafoothillsvillage.org
Welcome Home Vets


We provide mental health services, referrals, advocacy and support for veterans and their families along with community education on the effect of Post Traumatic Stress Disorder on the individual, family and community.
$50 provides one session of group psychotherapy to a veteran or family member
$100 provides one individual psychotherapy session for a veteran or family member
$500 provides either 10 group psychotherapy sessions or 5 individual psychotherapy sessions to a veteran or family member
welcomehomevets.org \ PO Box 189, Grass Valley, CA 95945 \GV Vets Building at 255 S. Auburn St. Grass Valley \ 530.272.3300
Women of Worth


Women of Worth is a community benefit nonprofit, offering assistance to victims shattered by domestic violence, sexual assault, human trafficking and families in crisis to increase self-reliance and improve quality of life by helping them rebuild their lives with dignity, hope, and safety.
$50 provides a night at Hetty's Haven
$100 provides a month of phone service
$500 provides a month of utilities for Hetty's Haven
$2000 provides a month rent for Hetty's Haven
For more ways to support our shelter, visit our thrift store and crisis center.
women-of-worth.org \ 224 Church Street, Nevada City, CA  95959 \ PO Box 213, Cedar Ridge, CA  95924  \ 530-264-7337
---
 Legal Support Organizations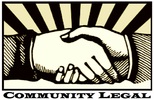 Community Legal
Community Legal provides legal research and drafting, advocacy, and legal problem-solving across a range of practice areas.
communitylegal.net  \  214 Church St., Nevada City, CA 95959 \ 530. 265.3425 \ staff@communitylegal.net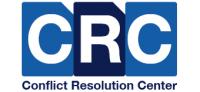 Conflict Resolution Center of Nevada County
To provide professionally trained mediators to help people resolve conflicts or conclude contract negotiations with a mutually acceptable and durable agreement. CRC also promotes the benefits of mediation for the resolution of conflicts and provides training to prospective mediators.
resolveconflicts.org  \ 308 Main Street, Suite 5, Nevada City, CA 95959 \ 530.477.6517 \ CRC@resolveconflicts.org
---