CNL Member since 2008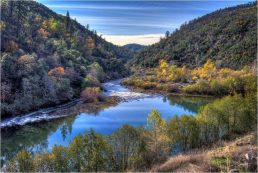 Founded:  On the first Earth Day, 1990
Visit Website: www.bylt.org

Contact Email: info@BYLT.org
Facebook: facebook.com/bearyuba
Twitter: twitter.com/bearyuba
Mission:
Bear Yuba Land Trust exists to create a balance between nature and the needs of the people who make a life and a livelihood here. This is our home. Our mission is to enrich the deep community connection with our land – today, tomorrow, and forever. We save land, build trails and get people outdoors to encounter nature.
Purpose:
Bear Yuba Land Trust is a private, non-profit, membership-supported group promoting voluntary conservation of our natural, historical and agricultural resources through protection and enhancement of natural areas, farms and ranches, trails and parks to provide a lasting community heritage.
Funding:
Public support: donations from the local community
How CNL has helped our organization:
Training for staff
Success Story: How has your organization benefited the community?
Permanently protected 9,000 acres of land including 4,500 acres of local farms, 3,000 acres of recreation areas owned and managed by BYLT, and 2,500 acres of natural habitat on private land and in process, another 12,000 acres of watershed lands. BYLT, a community-supported non-profit is the only organization doing this today, since government institutions are no acquiring land for these purposes.