CNL Member since 2016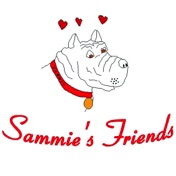 Founded: 2004
Visit Website: sammiesfriends.org
Facebook: facebook.com/sammiesfriends
Purpose:
Provide medical care for the shelter animals and community animals. Operate the Animal Shelter at an exemplary community oriented level.
Funding:
About half of the expenses for running the shelter are paid by Nevada County. The other half of the shelter expenses and the community program are paid for by money raised by Sammie's Friends through our thrift store, Sammie's Nifty Thrift, grants, donations and events.
How we have benefited from being a member of CNL:
We have taken some great classes and found a fabulous facilitator for our board offsite.
Success Story: How has your organization benefited the community?
By providing great pets for the community and providing care for animals owned by low-income people. We have provided hundreds of thousands of dollars in spay/neuter vouchers to help reduce the number of unwanted pets.
We spend a great deal of time, money and energy ensuring that the animals we adopt- out go to the right homes where the people will be happy and the pet will be well cared for.
We do not receive pampered pooches and kitties. Many of them have been neglected, abandoned and abused. By the time we adopt them out, they have been spayed/neutered, vaccinated, de-wormed, de-flead, heartworm tested and given
medical attention if they need it (most of them do). We have a doggie behaviorist who works with our dogs that have behavioral issues.
Our claim to fame: We have reduced the Shelter euthanasia rate from 68% to less than 1% and saved the lives of 30,000 animals.
We have become known as Animal Central. We give out endless amounts of information to those calling us needing guidance for their pets.