In July 2015, under rule making authority delegated to the President of the United States for the FEDERAL FAIR LABOR STANDARDS ACT (FLSA), the U.S. Department of Labor has proposed some significant changes and increases in the salary basis test for employees who have been historically classified as exempt/salaried under the FLSA.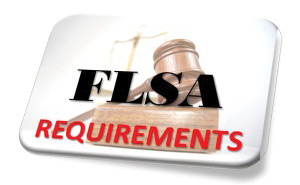 Attorney and Human Resources expert, Bill Neff, will focus on probable compliance obligations and responsibilities including possible cost increases for employers (both for profit and nonprofit) in complying with these proposed changes.  He will cover both FLSA and California's Wage and Hour Orders as it relates to employer coverage; minimum wage; overtime pay; overview of so called "white collar" exemptions; pay records and retaliation.
Attendees will come away with an improved understanding of the changes being proposed including the new differences between Exempt and Non-exempt employees and what should be done now to prepare for the impact of these changes in your organization or business.
When: Wednesday, March 2nd, from 8:30am – 10:00am
Suggested Participants: Executive Directors, Small Business Owners, Human Resources & Business Managers
Thank You to our Session Underwriter