June 19, 2017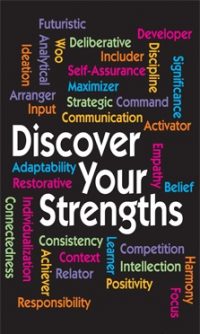 It's not about making your team stronger, it's about using your team's strengths to develop and grow your organization and its capacity.  Whether it's the staff team, board team, volunteer team or all of them— Strengths Coaching's goal is to identify individual strengths and how to best utilize them to maximize organizational impact.
CNL has seen that being a "Strengths-Based" organization forms more compatible, efficient, and engaged teams, which will positively impact of the organization's mission and services.  So what does it mean to be a Strengths-Based organization and how do you begin? Did you know that only 31% of American workers are engaged at work? (Gallup, 2017). The Gallup organization has studied workplace engagement for over 30 years and their Clifton StrengthsFinder assessment is an incredible and useful tool in building workplace engagement and productivity! This is the first step in creating a strength-based organization, one in which team members are encouraged to build upon their talents that are naturally recurring patterns of thought, feeling, or behavior that can be productively applied.
The StrengthsFinder assessment identifies a person's top five talents and together with a coach, you and your team can learn how to invest in those talents, eventually developing them into strengths over time. People who work in their "strengthzone" are over 6 times happier and more engaged and over 8 times more productive at work. Did you know that some of the habits of great managers include investing in strengths, surrounding themselves with the right people and maximizing their team, and understanding what their team members need to be successful and productive (Gallup, 2017)? How well do you know your staff team and your board team? Do you know what motivates them and gets them excited and working for your mission? Is everyone working at their potential? StrengthsFinder and the accompanying coaching is a tool for self-awareness, team building and professional development. If you are interested in learning how you can use StrengthsFinder at your organization, please give us a call or send an email to our C&C Network  Coordinators (consulting@cnlsierra.org).