Understanding Nonprofit Financial Leadership
There is an important distinction between financial management and financial leadership. Financial management is the collecting of financial data, production of financial reports, and solutions of near-term financial issues. Financial leadership, on the other hand, is guiding a nonprofit organization to sustainability. To be a successful financial leader, you must be ever mindful of essential nonprofit business concepts and realities.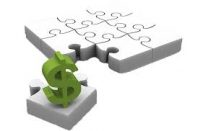 Whether you are an executive director, staff or board member, this is an opportunity to ensure that you and your organization have the understanding and knowledge to be good financial stewards in today's world of expected transparency.
Join CNL and presenter, Dave Scinto of local CPA firm, Scinto Group, for this two hour info session focusing on several key areas including:
Who are we accountable to?
How do I know if my organization is sustainable?
When do I need a financial statement audit and what should I know about 990s?
Is endowment an option?
Do I need gift acceptance policies?
Does fraud really happen?
…and more!
Suggested Participants: Executive Directors, Financial staff and Board Members
Date and Time: November 3, 2017 – 8:30am – 10:30am
Location: Conference Room at Owens Estate and Wealth, 426 Sutton Way, Suite 110, Grass Valley
Thank you to our Generous Sponsors & Session Underwriter: