CNL Member since 2003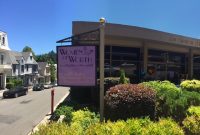 Founded: 2001
Visit Website: women-of-worth.org
Contact Email: info@women-of-worth.org
Facebook: facebook.com/IHaveWorth.org
Mission:
Women of Worth Assists victims of domestic violence, sexual assault and human trafficking, to increase self reliance and improve quality of life by helping them rebuild their lives with dignity, hope and safety.
Purpose:
To assist women who are victims of domestic violence, human trafficking and sexual assault.
Funding:
Fundraisers, private donations, grants
How we have benefited from being a member of CNL:
The networking opportunities as well as the classes provided by CNL have been beneficial to us.
How our organization has benefited the community:
We were able to offer emergency shelter when DVSAC had funding issues and had to temporarily close its emergency shelter. We collaborate and coordinate services with DVSAC so that we offer clients a holistic approach that serves them during their initial time of crisis then continues services and support. We are pleased that we can help victims become "survivors and overcomers."
Because Every Woman is a Woman of Worth!